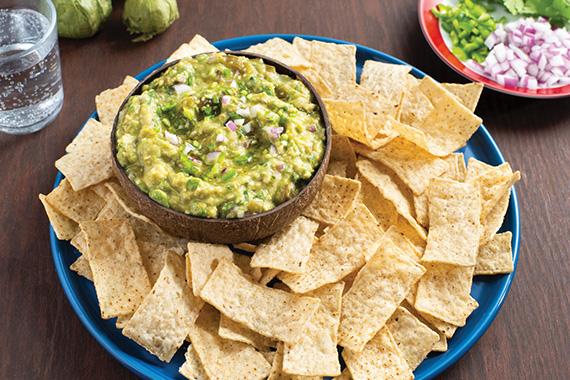 Roasted Tomatillo Guacamole
Liven up your guacamole with tasty tomatillos. This roasted tomatillo guacamole fuses the best of spicy salsa verde with creamy guac for a restaurant-style dip perfect for every occasion.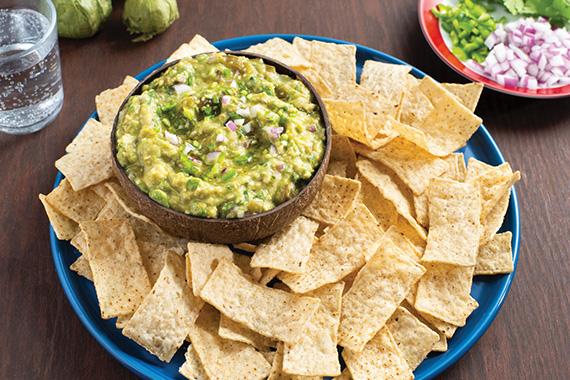 Featured Product
---
Ingredients
---
½
bag Mission Strips Tortilla Chips
2
ripe avocados, halved, pitted and peeled
⅓
cup finely diced red onion
2
serrano chili peppers, seeded and diced
2
tbsp finely chopped fresh cilantro
Instructions
---
Step 1: Broil Tomatillos
Preheat broiler. Toss tomatillos with olive oil; place on foil-lined baking sheet. Broil for 3 to 5 minutes or until slightly charred and tender. Let tomatillos cool completely and chop.
Step 2: Make Guacamole
In bowl, mash together avocados, lime juice, broiled tomatillos, salt and cumin. Stir in onion, chili peppers and cilantro. Serve with chips for dipping.
Tip
Substitute jalapeño for serrano peppers, if desired.
---