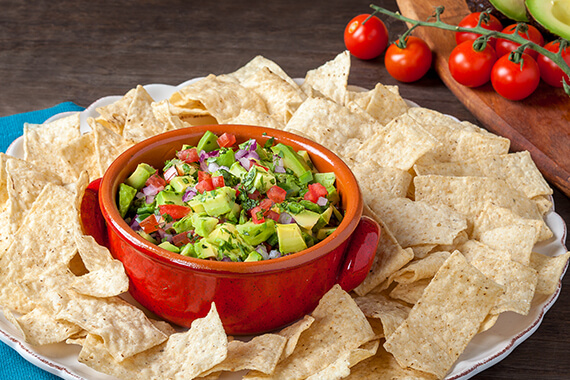 Spicy Pico de Gallo with Avocado
Spicy Pico de Gallo with Avocado pairs the freshness of a classic pico de gallo with the kick of a spicy salsa to create a pure chip dipping delight. Diced tomatoes, onions, cilantro, avocado — the gang's all here. Plus some hot peppers to get the party really started. In just 10 minutes!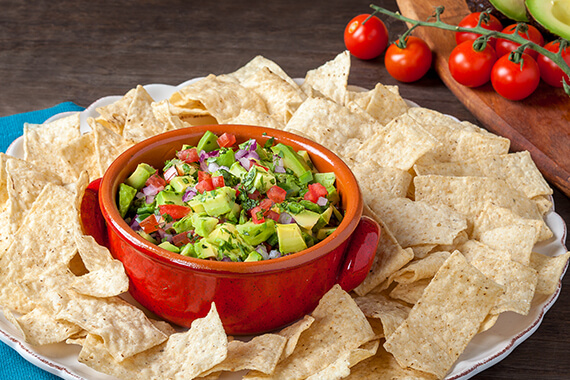 Featured Product
---
Ingredients
---
1
bag Strips Tortilla Chips
2
Jalapeño or serrano peppers, stemmed and minced
⅓
cup of Cilantro, finely chopped
Instructions
---
Step 1
In a medium bowl stir together tomatoes, avocado, onion, peppers, cilantro, lime juice, garlic, and salt.
Step 2
Let sit 5 minutes, taste, and add more salt and/or lime juice if needed.
Step 3
Serve and enjoy with Strips Tortilla Chips.
---