Featured Product
---
Ingredients
---
6
cups Mission Triangle Tortilla Chips
1
can (28 oz) whole tomatoes
2
chipotle chiles in adobo sauce
1 ¼
cups chopped white onion, divided
⅓
cup Monterey Jack cheese
1 ½
cups shredded rotisserie chicken, warmed
2
tbsp coarsely chopped cilantro leaves
Instructions
---
Step 1
In blender combine tomatoes, chiles, cumin, cinnamon and salt; blend until smooth.
Step 2
Heat oil over medium heat in large skillet with sides. Cook onion and garlic 2 minutes or until onion is tender. Add tomato mixture and chicken broth; bring to a boil.
Step 3
Reduce heat, simmer 10 minutes or until slightly thickened. Add tortilla chips, making sure each chip is coated in tomato sauce.
Step 4
Top with cheese, chicken, remaining tablespoon onion, sour cream and cilantro. Serve immediately.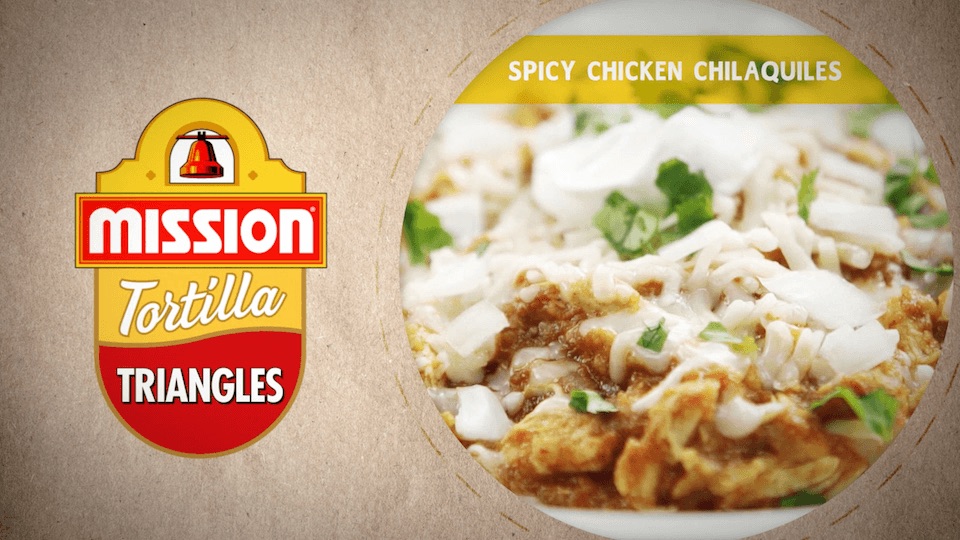 ---