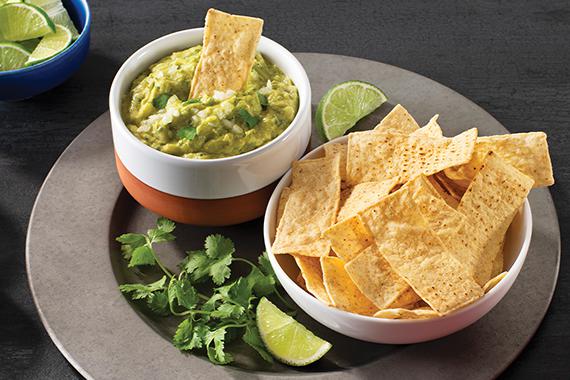 Tequila Margarita Guacamole
What could be better than guacamole? How about guacamole with tequila! Whether you're partying with a group or just partying at home, this easy homemade margarita guacamole recipe is the perfect dish, made all the better with a fun splash of tequila. Pair it with some tasty Mission® Strips Tortilla Chips for a healthy, zesty snack that turns every hour into a happy hour.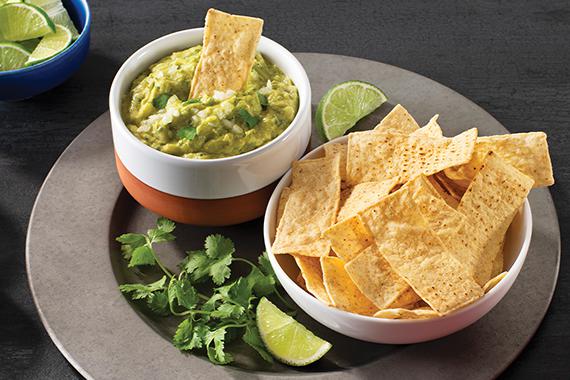 Featured Product
---
Ingredients
---
1
bag Mission Strips Tortilla Chips, 13 oz
2
Avocados, halved, pitted and peeled
1
tsp. Flaked sea salt, divided
2
tbsp. Fresh cilantro, finely chopped
Instructions
---
Step 1
Mash together avocados, lime juice, tequila, orange juice, half the salt, cumin and cayenne. Stir in onion and cilantro.
Step 2
Sprinkle with remaining salt. Serve with Mission® Strips Tortilla Chips.
---