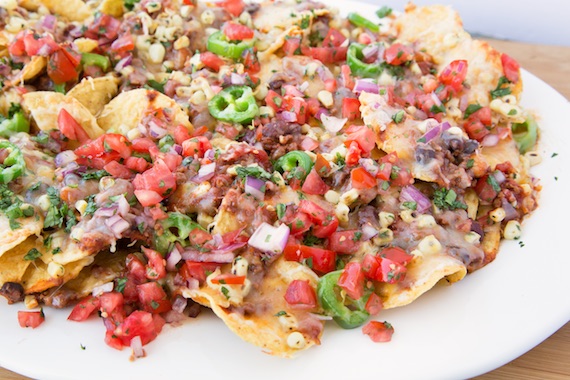 Ultimate Nachos
If you're looking for a delicious snack for your next get together or to make the ultimate taco night, try this Ultimate Nacho recipe! Are you ready for the big game? This recipe for Ultimate Nachos will ensure there are smiles all around the table.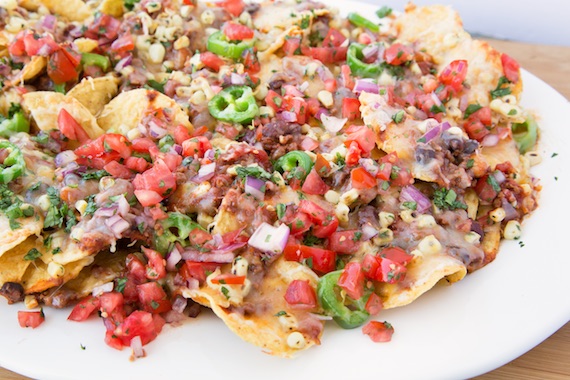 Featured Product
---
Ingredients
---
1
13oz bag Mission Rounds Tortilla Chips
1
Large sweet onion chopped
2
lbs Ground beef, turkey or chicken
1
15oz can Kidney beans, drained and rinsed
1
15oz can pinto beans, drained and rinsed
1
15oz can Cannellini beans, drained and rinsed
½
cup Red onion, finely chopped
1
tsp Cilantro, finely chopped
1 ½
cups Cheddar cheese, shredded
Instructions
---
Step 1
Prepare 3 bean chili – in a large skillet or pot add the chopped onions, garlic and olive oil. Sauté for a few minutes until the onions are lightly cooked.
Step 2
Add brown sugar, mixing well and continue sautéing for 2 minutes. Carefully add bourbon making sure it doesn't go near open flames.
Step 3
Allow alcohol to burn off bourbon for a minute as mixture continues to cook.
Step 4
Add ground meat and begin the browning process. You may need to add additional olive oil. Brown all the meat continuously stirring to break up the meat.
Step 5
Add tomatoes, chicken stock and beans combining all of the ingredients. Reduce heat to simmer and allow to simmer for 1 – 2 hours, stirring so it won't stick to the bottom.
Step 6
If chili begins to get too thick you can add additional stock or water to get it to the consistency you like. Taste and re-season to your taste.
Step 7
Reserve two cups (or more) for nachos and cool and refrigerate the remainder for another time.
Step 8
Make the fresh salsa – mix red onion, lime juice, Roma tomatoes, cilantro, and salt in a bowl and allow to stand 15 more minutes for flavors to blend before serving.
Step 9
For the pan roasted corn, cut corn off of ears. Place corn in a hot sauté pan. Toss corn around pan to allow it to slightly brown. Remove corn from stove top and place on a plate to allow it to fully cool. Season corn with sea salt and black pepper to taste. Add 1 teaspoon of cilantro to the mixture and set aside until needed.
Step 10
To assemble the nachos, preheat the oven to 425 degrees. Place parchment paper on cookie sheet making the piece larger than you need, so it can be lifted off of the sheet easily. Mound chips on top of the parchment paper. Spoon heated chili on top of chips. Sprinkle corn kernels on top of chips. Then add jalapeños. Top with as much shredded cheese as you desire.
Step 11
Place cookie sheet of prepared nachos into preheat oven for 7-10 minutes or until the cheese has melted.
Step 12
While nachos are in the oven, heat the refried beans. You can use the microwave or a sauté pan. Just make sure they reach a temperature of 165 degrees. Place the heated beans on your serving dish, spreading them out evenly, leaving the edge around the platter uncovered.
Step 13
Remove the nachos from the oven and carefully pick up the parchment paper and slide the nachos off of the paper. Be careful the pan is very hot and the paper can be hot to the touch.
Step 14
Add fresh salsa on top of the nachos. Serve with sour cream, guacamole and additional salsa.
---