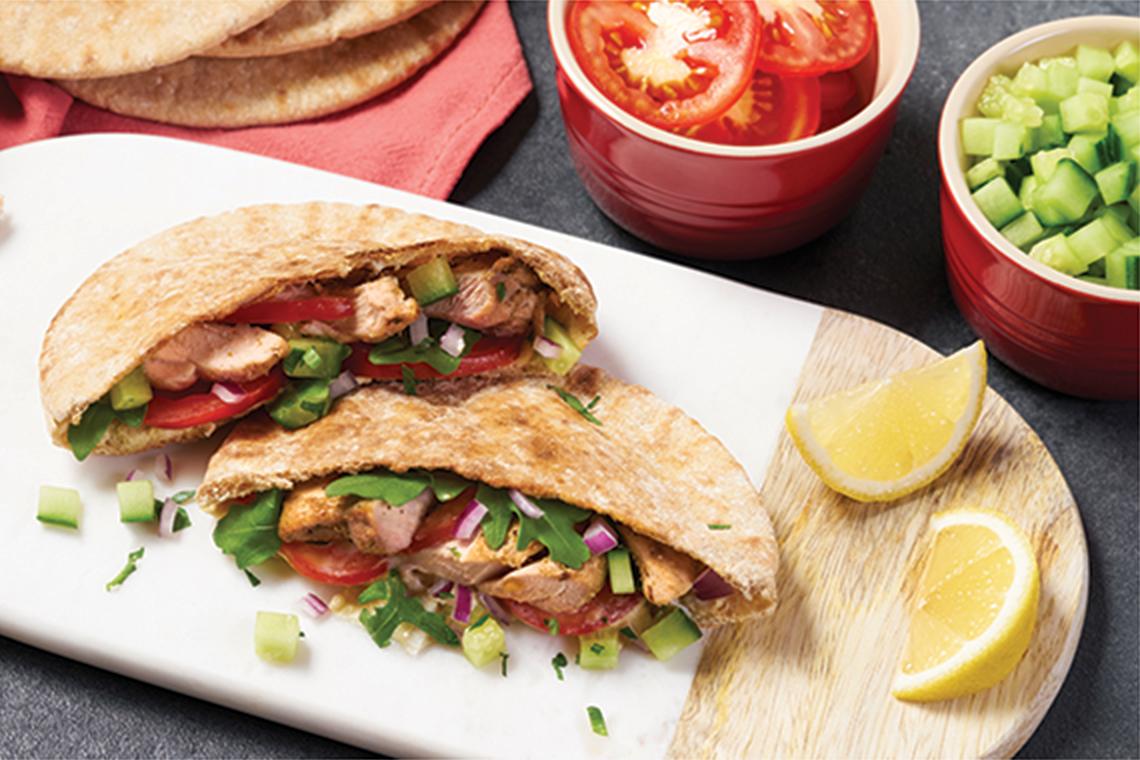 Zesty Chicken Pita Pocket
Add new flavor to the way you sandwich. With Middle Eastern spiced grilled chicken and a lemony chopped salad filling a whole wheat pita pocket, this healthy chicken pita recipe wrap makes the perfect lunch or light dinner.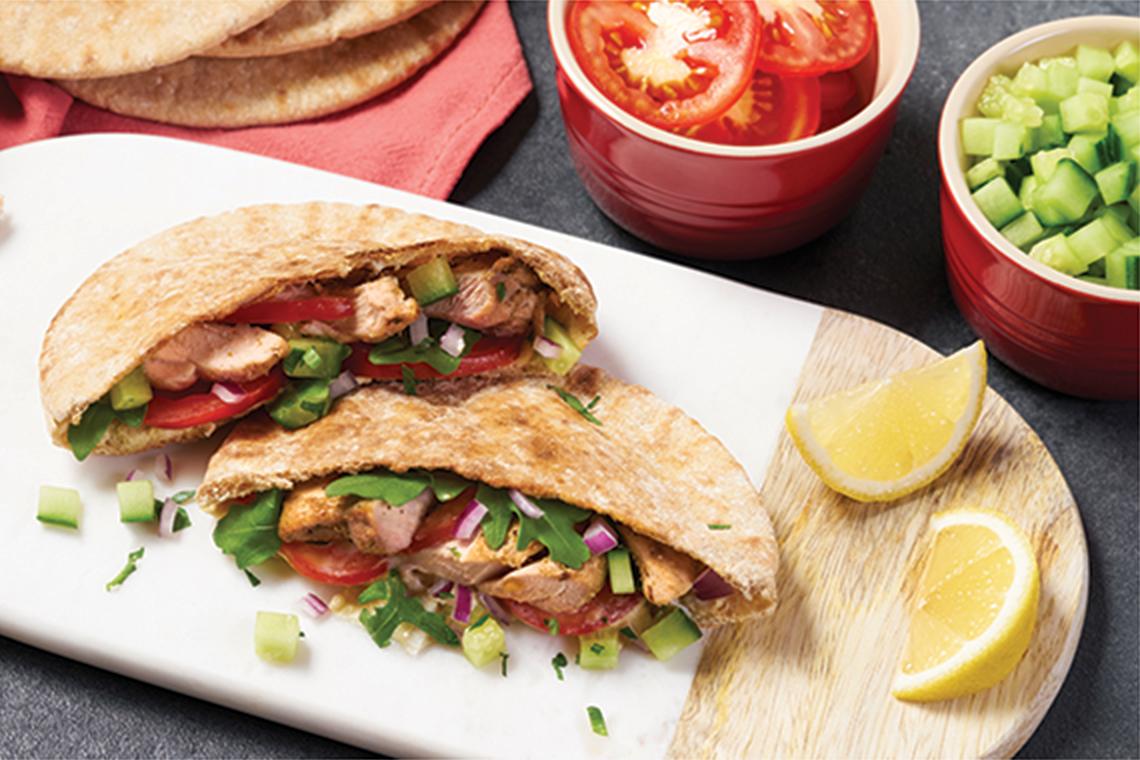 Featured Product
---
Ingredients
---
4
Fresh Signature Pita Whole Wheat breads
1
lb. boneless skinless chicken thighs
1
tsp. each salt and pepper, divided
2
tbsp. finely chopped fresh parsley
Instructions
---
Step 1
Toss together chicken, 1 tbsp. olive oil, 1/2 tsp each salt and pepper, cumin, coriander, oregano and garlic powder.
Step 2
Preheat grill to medium-high heat; grease grate well. Grill chicken for 10 to 12 minutes per side or until well marked and cooked through. Let stand for 10 minutes; slice thinly.
Step 3
Toss together tomatoes, cucumbers, onion, parsley, lemon juice and remaining oil, salt and pepper.
Step 4
Meanwhile, warm pitas according to package directions.
Step 5
Serve chicken in warm pitas with hummus and tomato mixture.
---