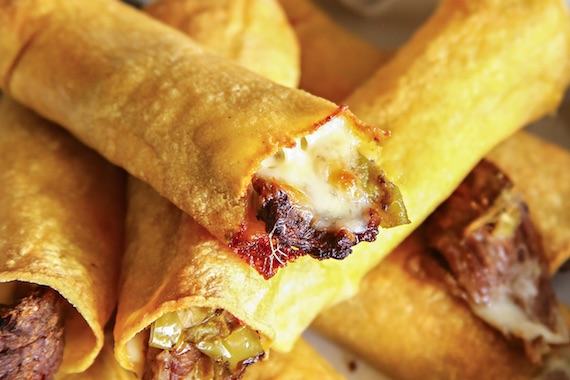 Air Fried Philly Cheesesteak Taquitos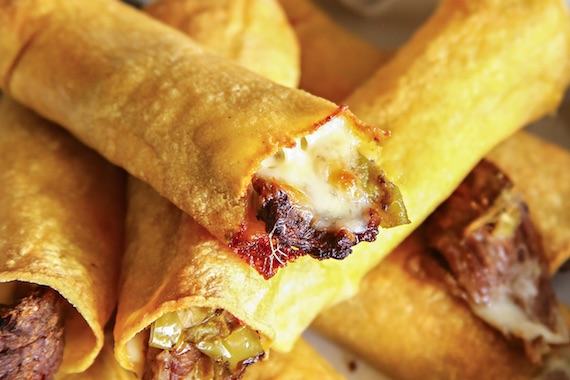 Featured Product
---
Ingredients
---
1
package Mission Extra Thin Yellow Corn Tortillas
1
White onion, finely chopped
1
package Dry Italian dressing mix
10
slices Provolone cheese
Cooking spray or olive oil
Instructions
---
Step 1
Add beef, onion, bell pepper, seasonings & stock to the slow cooker.
Step 2
Cover & cook on low 6-8 hrs.
Step 3
Heat tortillas in a tortilla warmer for 1-2 minutes in the microwave.
Step 4
Once cooked, spoon 2-3 tbsp of cooked cheesesteak in the center of the tortilla- lengthwise across the tortilla.
Step 5
Add a little cheese (amount is a personal preference, but I like to use about 1/4 of a slice per taquito)
Step 6
Roll tortilla tightly & place in air fryer basket.
Step 7
Repeat with all tortillas.
Step 8
Brush lightly with oil or spray with cooking spray.
Step 9
Cook in a preheated air fryer at 350 degrees for 6-8 minutes, or until lightly browned (flip halfway through & add more oil).
---