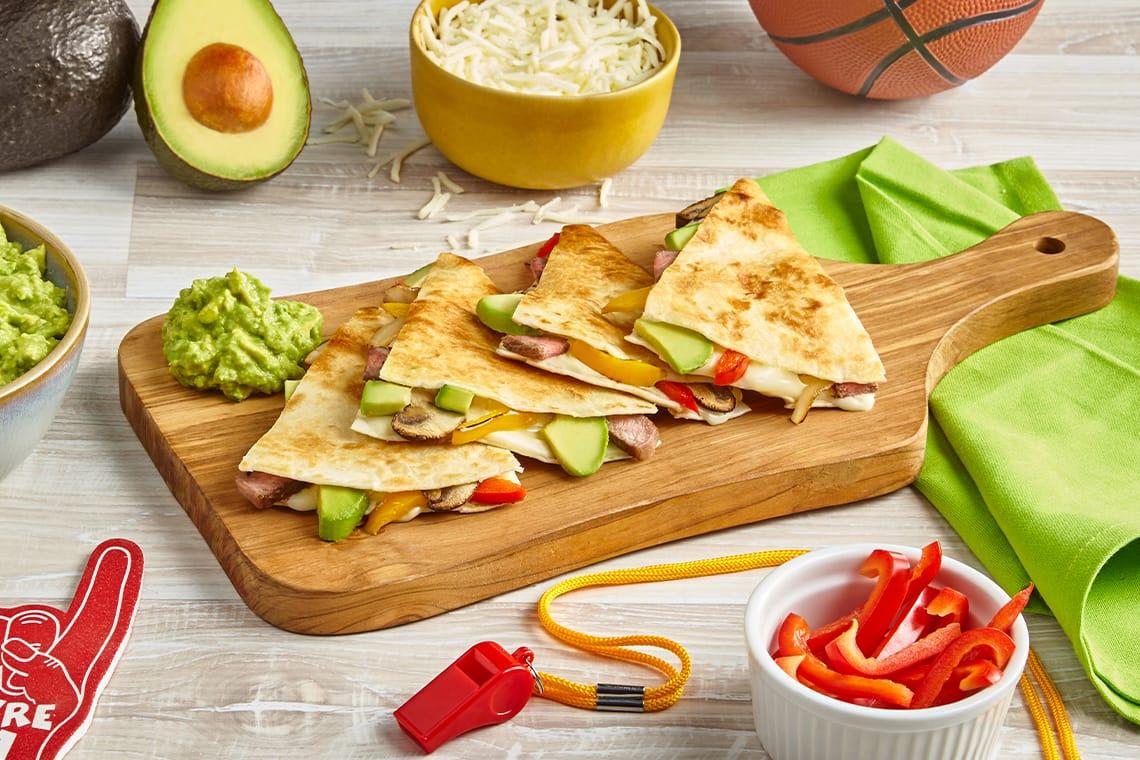 Cheesesteak Quesadillas Recipe
Cheesesteak quesadillas. Need we say more? The classic Philly cheesesteak just got upgraded with a crisp tortilla stuffed full of melted provolone, sautéed mushrooms, fresh peppers, seared juicy steak, and a not-so-secret ingredient of fresh avocados. That's what we call a slam dunk.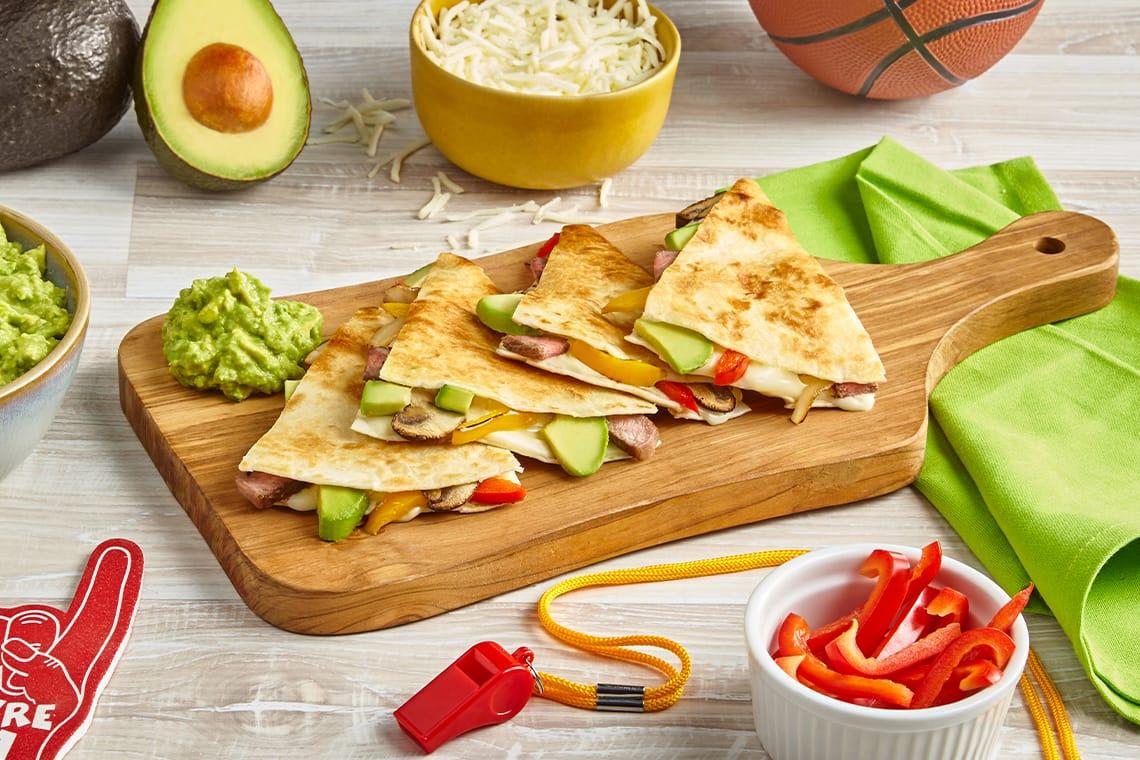 Featured Product
---
Ingredients
---
8
Mission Burrito Flour Tortillas
1
Strip steak (about ½ pound)
3
tbsp. Vegetable oil, divided
1
Red bell pepper, thinly sliced
1
Yellow bell pepper, thinly sliced
1
Medium onion, thinly sliced
4
oz. Mushrooms, thinly sliced
2
Avocados, halved, pitted, peeled and sliced
4
oz. Provolone cheese, shredded
Instructions
---
Step 1
Season steak with salt and pepper. Heat 1 tbsp. oil in a medium, heavy skillet over medium-high until hot. Cook steak, turning once, until browned on both sides but still pink inside, about 2-3 minutes per side. Transfer to a cutting board and let rest for 10 minutes. Thinly slice and set aside.
Step 2
In same skillet, heat 1 tbsp. oil over medium heat. Cook red bell peppers, yellow bell peppers and onions, stirring, for 6 to 8 minutes or until soft. Add mushrooms and cook until softened, about 3 minutes more. Set aside.
Step 3
Lay 4 tortillas on a flat surface and divide steak and vegetables between them. Top with avocado slices and cheese. Cap with remaining tortillas.
Step 4
In a large non-stick skillet heat remaining 1 tbsp. oil over medium heat. Cook 1 quesadilla at a time, flipping once, until golden brown on both sides, about 3 minutes per side.
---