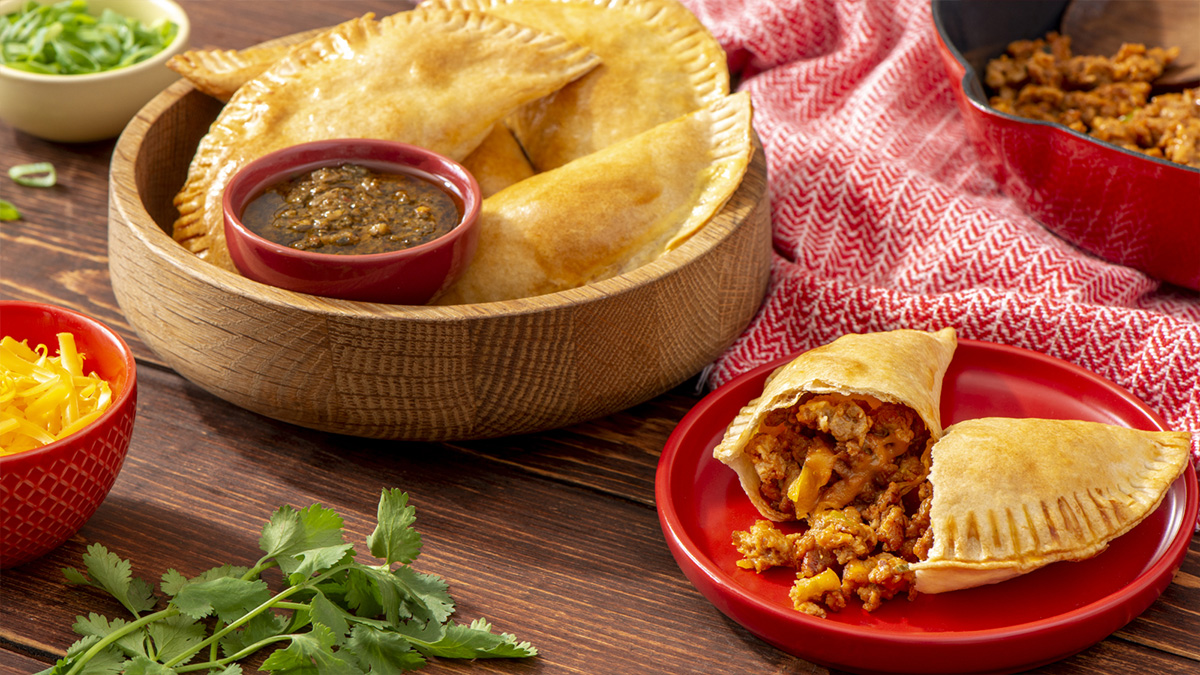 Cheesy Baked Chicken Empanadas
These easy, cheesy baked empanadas are perfect for a snack, appetizer or lunch on the go! Packed with savory ground chicken and lots of cheese, these empanadas are complemented by tangy chimichurri served tableside.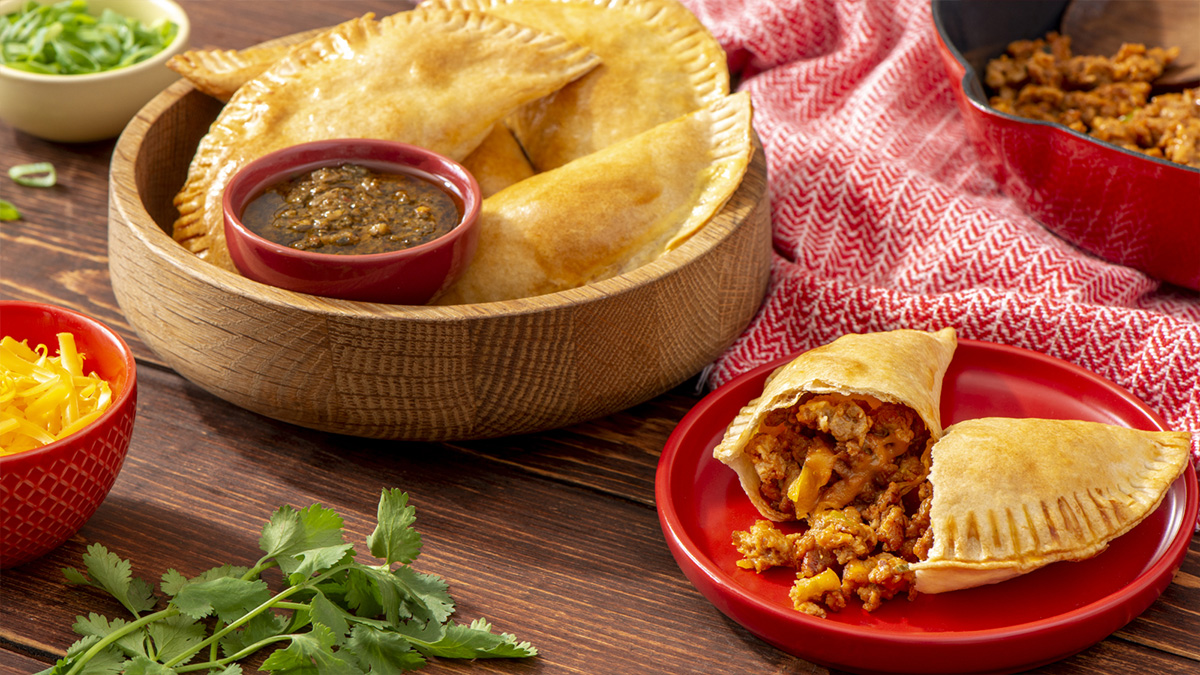 Featured Product
---
Ingredients
---
8
Mission® Uncooked Tortillas Fajita
2
scallions, finely sliced
1/2
cup shredded mozzarella cheese
1/2
cup shredded Cheddar cheese
1/2
cup chimichurri sauce
Instructions
---
Step 1: Prepare to cook
Preheat oven to 400°F. Line baking sheet with parchment paper.
Step 2: Cook filling
In large skillet set over medium-high heat, add oil. Add scallions and garlic; cook, stirring frequently, for 1 to 2 minutes or until fragrant. Add chicken, cumin, salt, chili powder and pepper; cook, stirring occasionally and breaking up chicken with wooden spoon, for 8 to 10 minutes or until chicken is evenly browned. Stir in tomato paste and cook, stirring, for 1 to 2 minutes or until incorporated. Fold in mozzarella and Cheddar.
Step 3: Prepare egg wash
In small bowl, whisk together egg and 1 tbsp water.
Step 3: Assemble empanadas
Arrange Mission® Uncooked Tortillas Fajita on prepared baking sheet. Divide chicken mixture evenly among tortillas and brush edges with egg wash. Fold in half to enclose filling. Using fork, crimp edges to seal. Brush empanadas with remaining egg wash.
Step 4: Bake empanadas
Bake for 15 to 20 minutes or until empanadas are golden and crisp. Let cool slightly.
Step 5: Serve empanadas
Serve with chimichurri sauce.
Tip: Substitute ground chicken with ground beef, ground pork or a vegetarian alternative if desired.
---