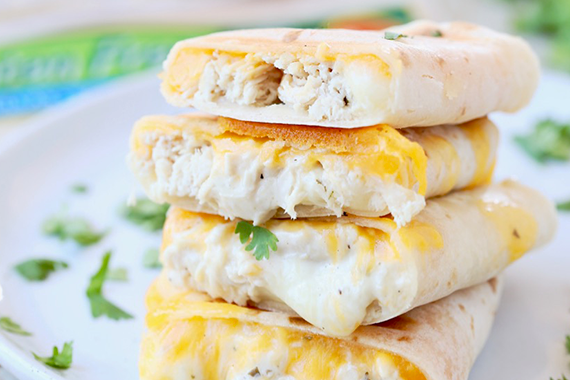 Cheesy Chicken Ranch Wraps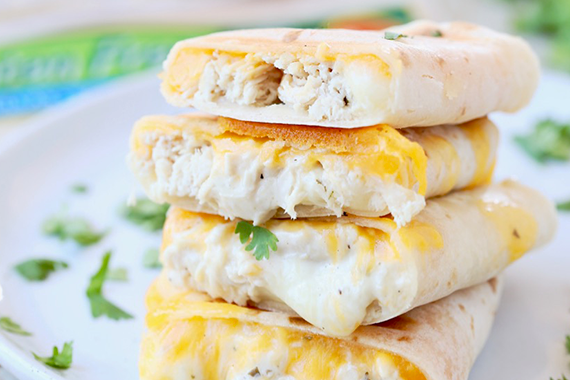 Featured Product
---
Ingredients
---
6
Mission Gluten Free Soft Taco Flour Tortillas
1 ½
cups Cheddar cheese shredded
1 ½
cups Cooked, shredded chicken
1 ½
cups Mozzarella cheese shredded
Instructions
---
Step 1
Step 2
Add ¼ cup of cheddar cheese to the middle of each tortilla, top with ¼ cup of chicken, drizzle with 2 tbsp ranch dressing and top with ¼ cup mozzarella cheese.
Step 3
Wrap up burrito style, folding two sides in first, then rolling tight.
Step 4
Place in a large skillet or on a grill pan over medium heat for 2-3 minutes per side.
---