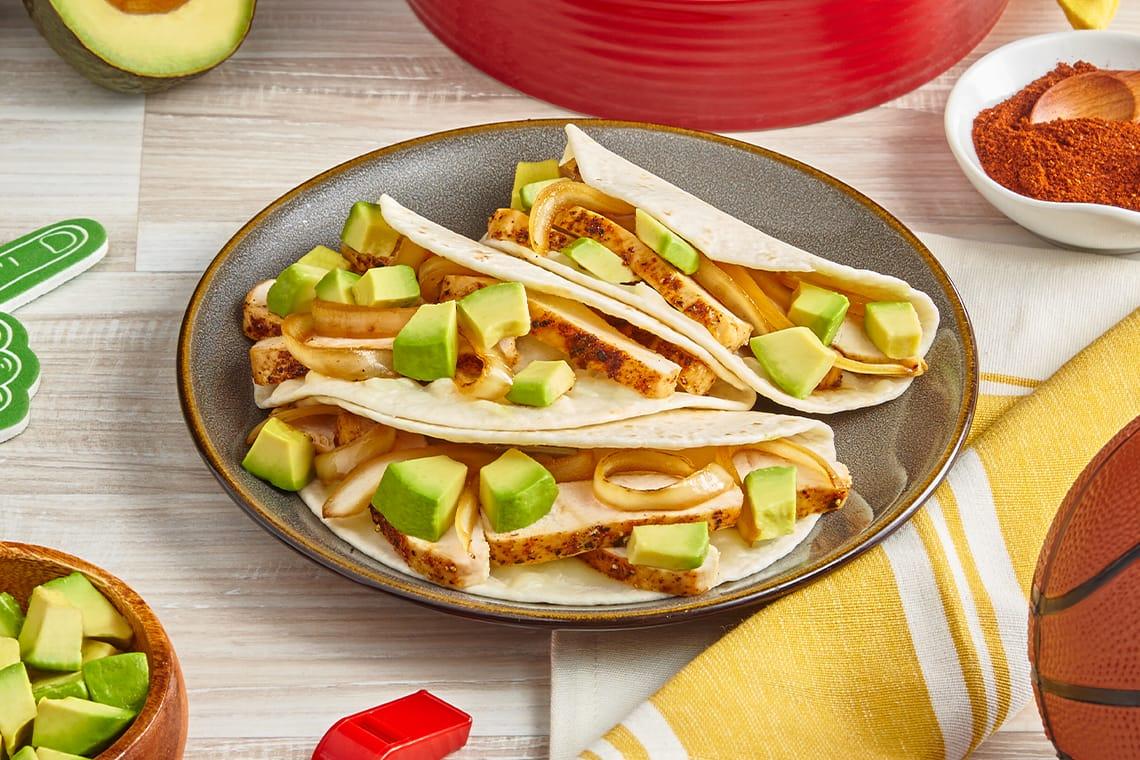 Chicken Fajita Tacos Recipe
The shot clock's ticking on your hunger. What's the best play? Chicken Fajita Tacos with Avocado! Tuck some spicy chicken and Oaxaca cheese into a tortilla made specially for creating the perfect fajita and then top with fresh, creamy sliced Avocados From Mexico. Game on!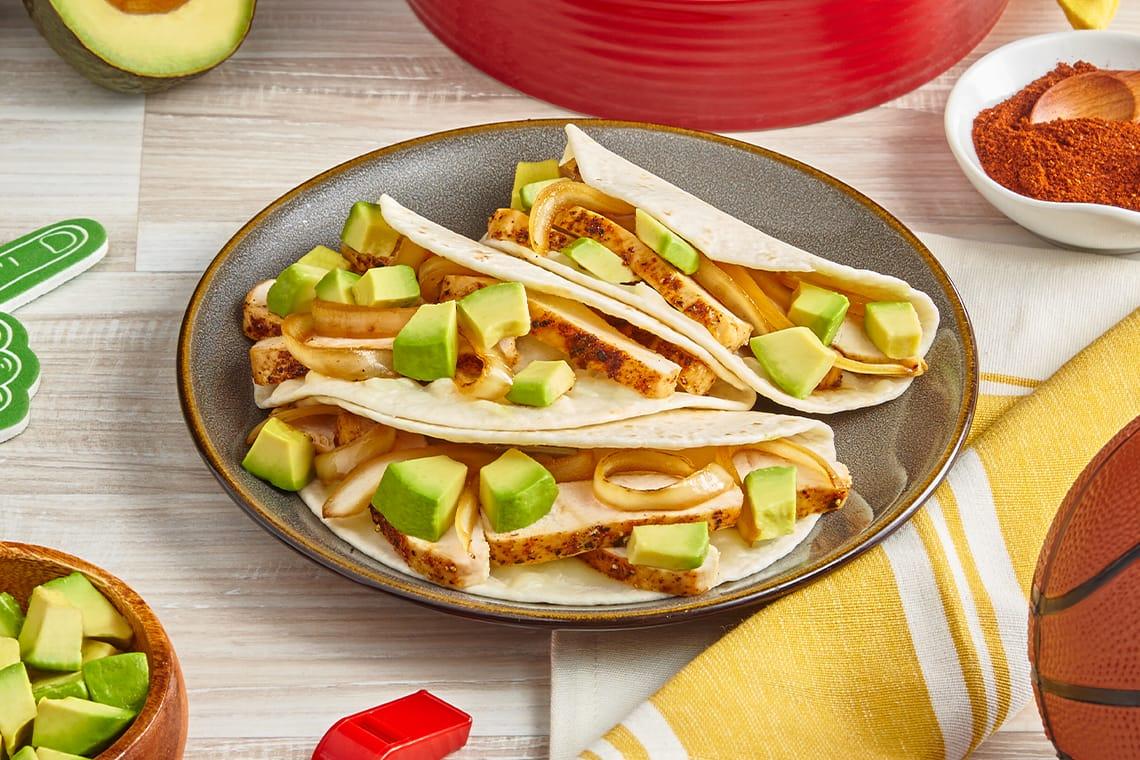 Featured Product
---
Ingredients
---
8
Mission Fajita Flour Tortillas, warmed
1
lb. Boneless, skinless, chicken breast, cut into strips
½
tsp. Each salt and pepper
2
tbsp. Vegetable oil, divided
1
Avocado, halved, pitted, peeled and sliced
Instructions
---
Step 1
Season chicken strips with chili powder, salt, pepper and cumin. Heat 1 tbsp. oil a medium, heavy skillet over medium-high until hot. Cook chicken, stirring, for 5 to 7 minutes or until browned on all sides and cooked through. Transfer to a plate and set aside.
Step 2
In same skillet, heat 1 tbsp. oil over medium heat. Cook onions, stirring, for 6 to 8 minutes or until softened and caramelized. Set aside.
Step 3
In batches, place tortillas on non-stick pan over low heat. Place 1 oz. of cheese onto each tortilla and cook, covered, until just melted, about 1 to 2 minutes.
Step 4
Divide chicken and onions into each tortilla. Garnish with avocado.
---