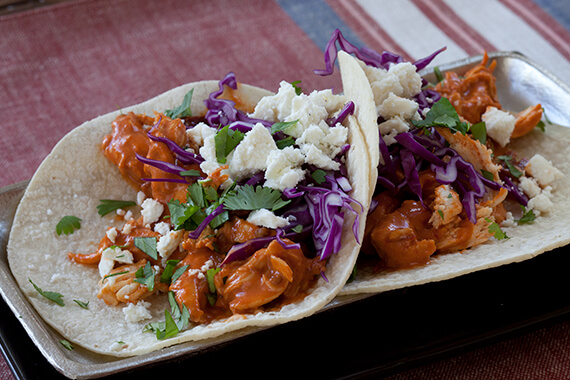 Featured Product
---
Ingredients
---
4
Mission Organics White Corn Tortillas
2
boneless, skinless organic chicken breasts
2
tbsp pasilla chile salsa, bottled
1
tsp Worcestershire sauce
¼
cup queso fresco (optional)
2
tbsp cilantro, roughly chopped (optional)
Instructions
---
Step 1
To grill chicken: Preheat oven to 350°F. Brush grilling skillet lightly with 1 teaspoon canola oil in medium high heat. Grill chicken breast for about 5 minutes per side.
Step 2
Place in pre-heated oven for about 10 to 14 minutes, or until chicken is no longer pink. Remove from grilling skillet and let chicken rest for 10 minutes. Shred chicken into small pieces.
Step 3
Mix pasilla chile salsa, chopped onion, Worcestershire sauce, ketchup, sour cream, mayonnaise, balsamic vinegar, sugar, and salt in a bowl. Place cooked, shredded chicken into mixture and gently mix until evenly coated.
Step 4
Heat 1 teaspoon canola oil over medium-high heat in medium non-stick skillet. Add the chicken and pasilla mixture, and cook for 4 to 5 minutes, stirring occasionally, until evenly heated. Divide mixture into 4 portions.
Step 5
Warm tortillas for 10 to 15 seconds on each side on an ungreased pan. Assemble the tacos by filling the tortillas with chicken pasilla mixture. Top with red cabbage and crumbled queso fresco and cilantro.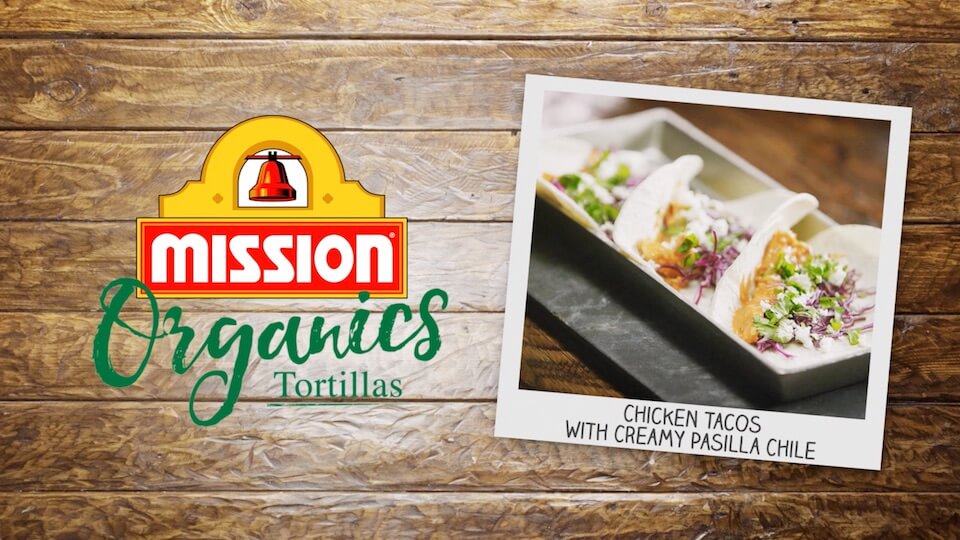 ---