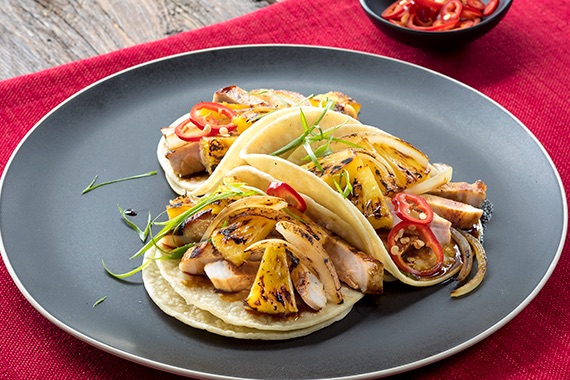 Featured Product
---
Ingredients
---
24
Mission Street Tacos Corn Tortillas, warmed
2
Pork chops, boneless, 3/4 to 1 1/2" thick
1
Large onion, cut crosswise into slices
4
Green onions, thinly sliced
2
Red chiles, thinly sliced
Instructions
---
Step 1
In a small saucepan mix together pineapple juice, lime juice, sugar, soy sauce, and pepper. Bring to a boil and cook until syrupy, 4-6 minutes.
Step 2
Prepare a hot grill fire or heat a grill pan over medium-high. Rub pork chops and onion with oil and sprinkle with salt. Place pork, onions, and pineapple on grill or grill pan and cook, turning, until pork is cooked to desired degree of doneness, 6-8 minutes per side depending on thickness. Internal temperature should be at least 145℉.
Step 3
During last 1-2 minutes of cooking, baste chops with soy mixture, turning frequently, until glazed and well-browned. Grill onion and pineapple until charred and softened.
Step 4
To serve, thinly slice pork chops and toss pork with any remaining glaze, chop pineapple, and separate onion into rings. Serve pork, pineapple, and onion on 2 stacked tortillas per taco, and top with green onion and chile.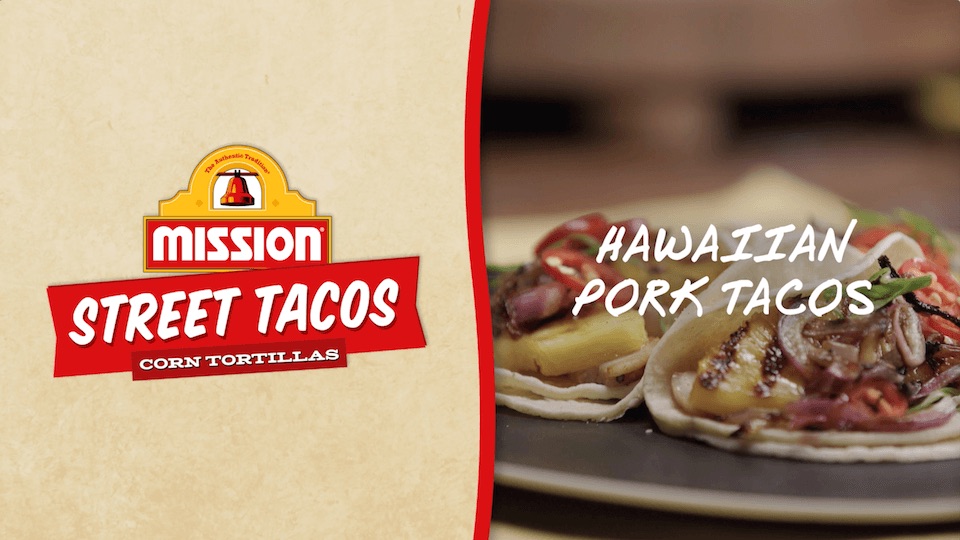 ---