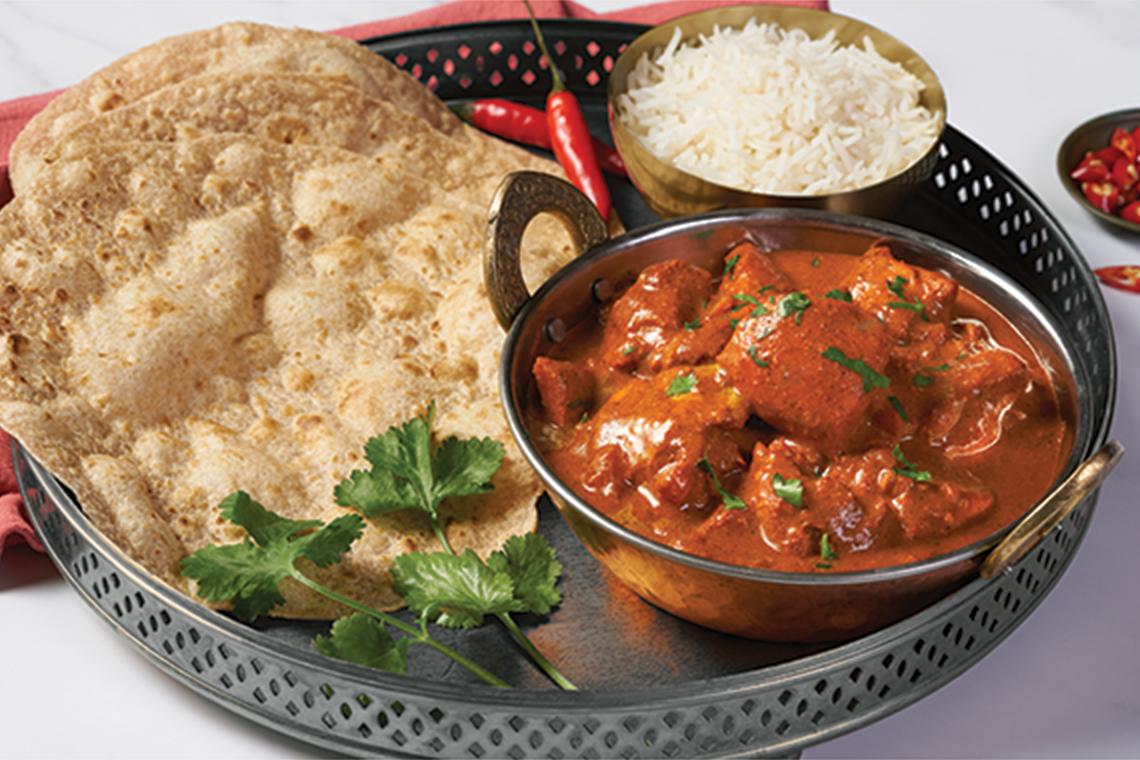 Chicken Tikka Masala with Roti
The tikka masala recipe for people who don't think it's possible to make good tikka masala at home. Rich and creamy, this simple take on classic chicken tikka masala is fragrant and flavorful. Best of all, it's super easy to make and goes great when paired with store bought Fresh Signature roti. Who knew your kitchen could be an Indian restaurant?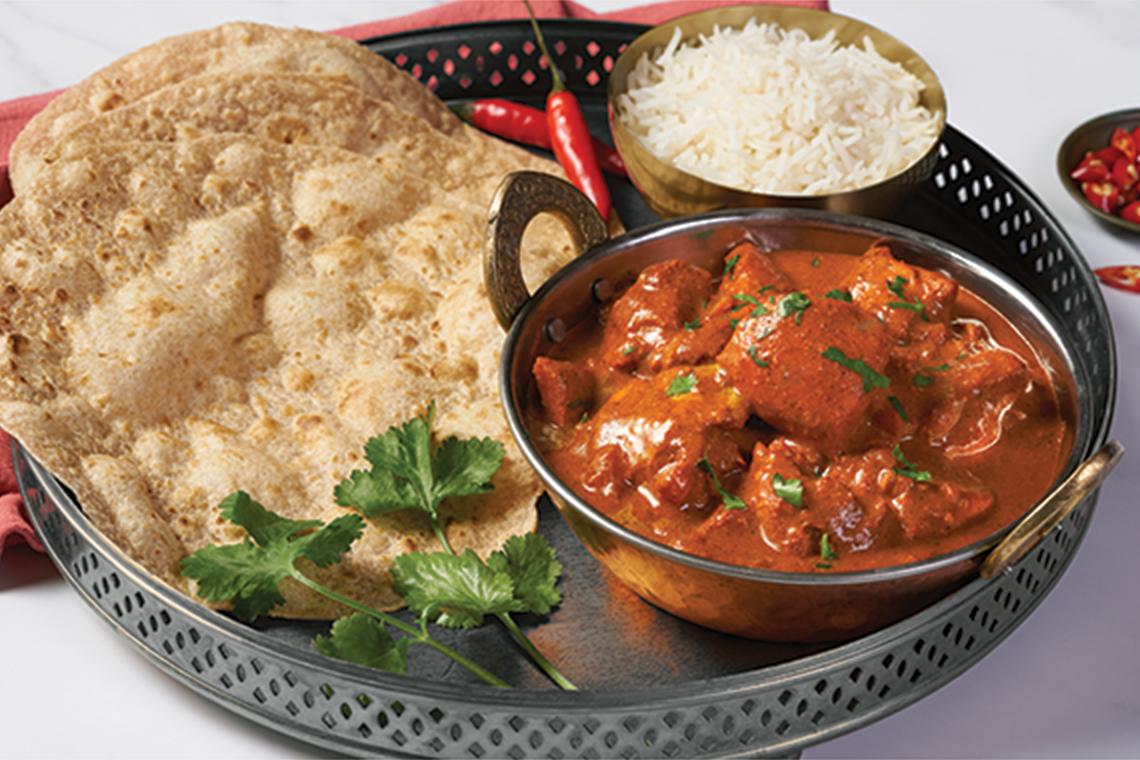 Featured Product
---
Ingredients
---
1
lb. boneless skinless chicken thighs, cubed
1
tbsp. minced fresh gingerroot
1
can (14 oz.) coconut milk
2
tbsp. finely chopped fresh cilantro
Instructions
---
Step 1
Heat coconut oil in large high-sided skillet set over medium heat; cook chicken for 5 to 8 minutes or until starting to brown. Stir in onion, garlic and ginger; cook for 5 to 8 minutes or until tender. Stir in tomato paste, garam masala, turmeric, pepper, salt, cinnamon and cayenne pepper; cook for 1 to 2 minutes or until fragrant.
Step 2
Stir in coconut milk and brown sugar; bring to boil. Reduce heat to medium-low; cook for 20 minutes.
Step 3
Meanwhile, warm roti according to package directions.
Step 4
Sprinkle almonds and cilantro over chicken tikka masala. Serve with roti for dipping.
---