Featured Product
---
Ingredients
---
8
Mission Super Size Yellow Corn Tortillas, warmed
4
Chicken thighs, skinless and boneless
½
cup Cilantro, finely chopped
1
Jalapeño pepper, minced
Finely grated zest and juice from 2 limes
2
cups Pineapple chunks, finely diced
½
Red onion, finely diced
½
cup Cilantro, finely chopped
Instructions
---
Step 1
In a large zip-top bag or bowl, toss together chicken, lime zest, lime juice, cilantro, chili powder, jalapeño, garlic, and salt. Cover and refrigerate 4-8 hours.
Step 2
In a medium bowl stir together pineapple, onion, cilantro, lime juice, cumin, garlic, and salt.
Step 3
To cook chicken, in a large skillet heat oil over medium. Remove chicken from marinade, allowing excess to drip off, and place in skillet. Cook, turning once, until browned on both sides and cooked through, about 10 minutes. The internal temperature should be 170℉.
Step 4
Thinly slice chicken and serve in tortillas with salsa.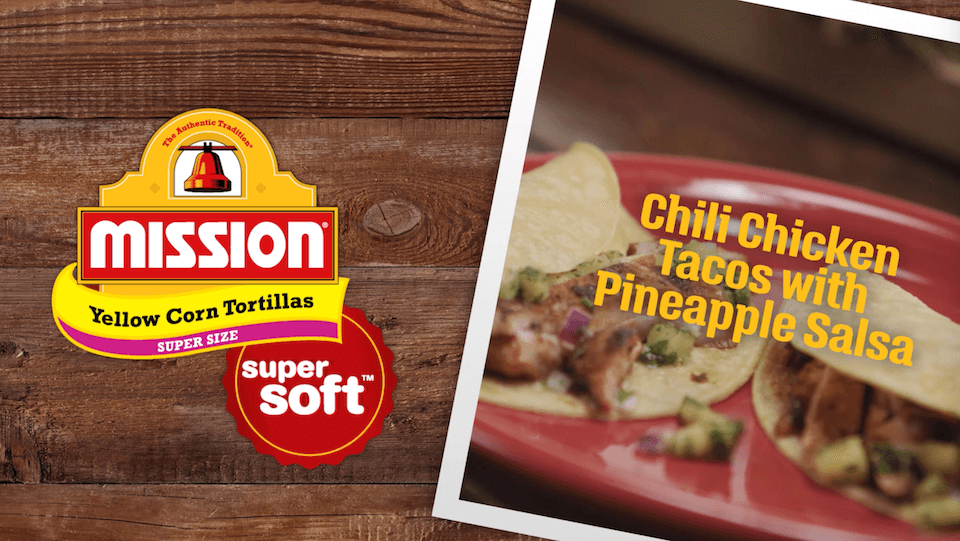 ---