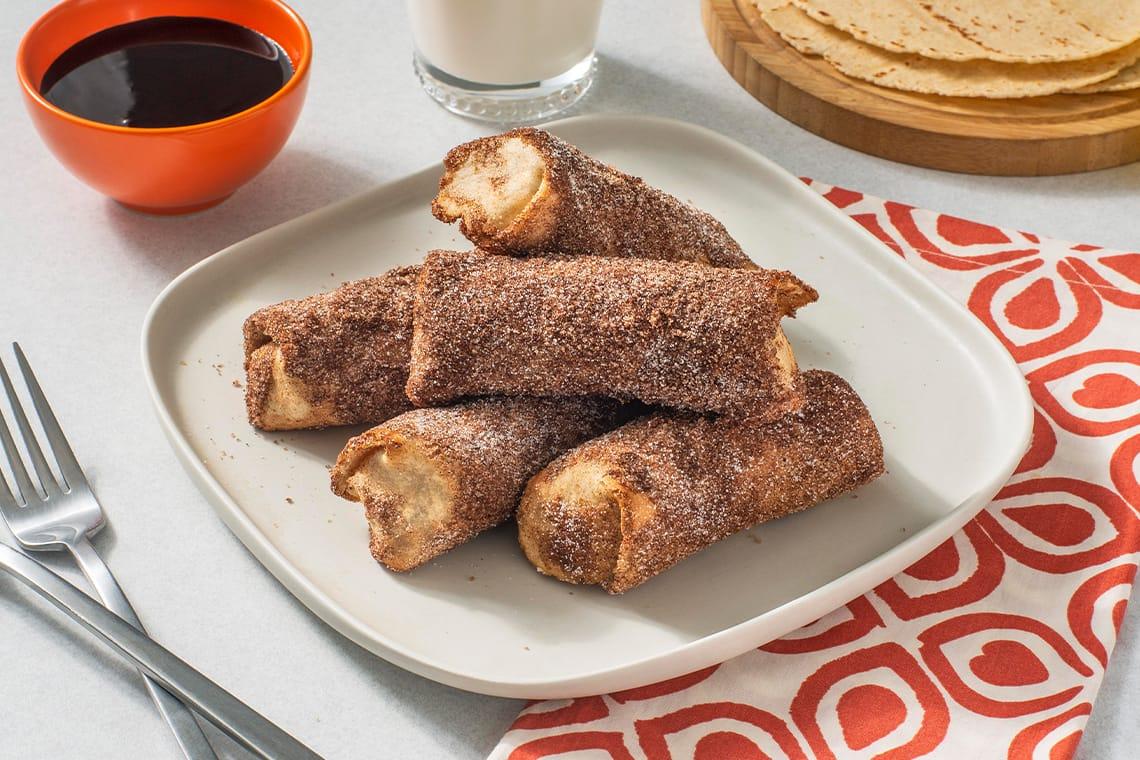 Churro Banana Roll Ups
Sweet and crunchy on the outside. Soft on the inside. These warm Churro Banana Roll Ups are golden brown perfection. Ideal for fun after school snacks or crowd-pleasing desserts. Just roll up a few simple ingredients into a tasty almond flour tortilla. Pop in the oven. And churro!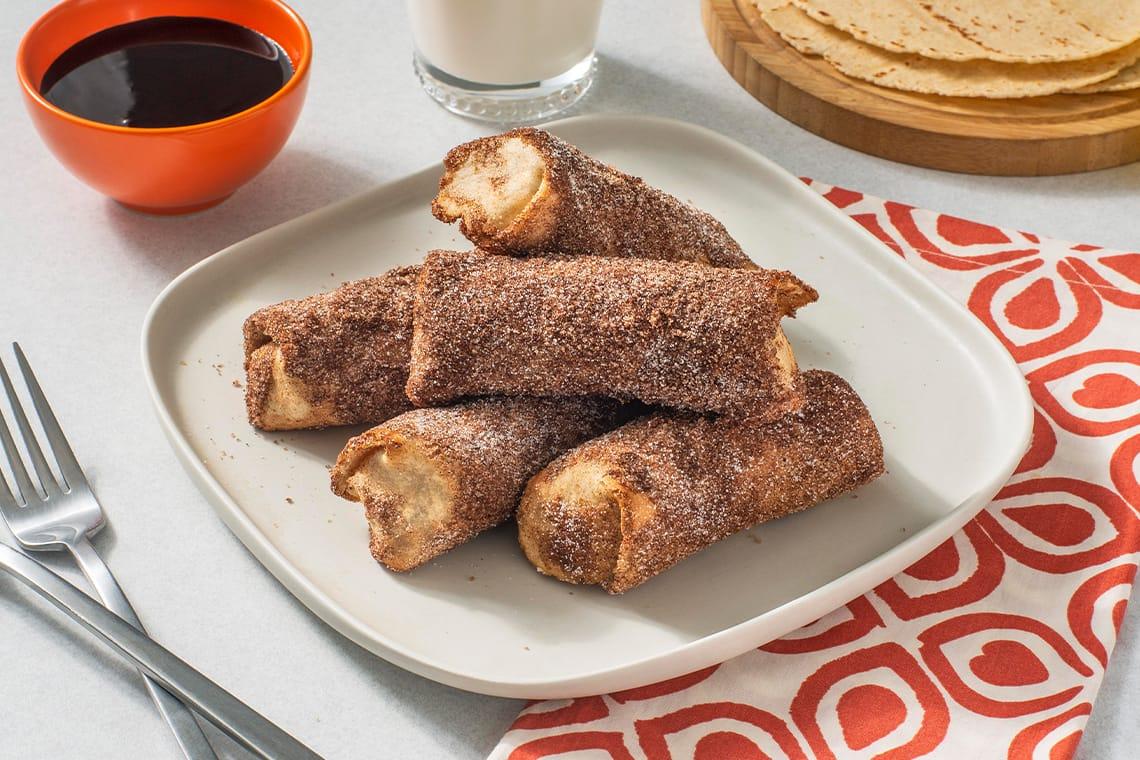 Featured Product
---
Ingredients
---
4
Mission Almond Flour Tortillas
2
large bananas, halved crosswise
Instructions
---
Step 1
Preheat oven to 400˚F. In shallow dish, combine sugar and cinnamon; set aside.
Step 2
Spread 1 tbsp. almond butter over each tortilla, leaving 1-inch border around edge. Place banana half in center of each tortilla; fold up the bottom and sides of tortilla and roll up like a burrito. Brush with melted butter and roll in cinnamon sugar. Place seam-side down on parchment paper–lined baking sheet.
Step 3
Bake for 8 to 12 minutes or until golden brown and filling is warmed through.
Tip
Serve with a drizzle of melted chocolate or prepared chocolate sauce – or serve on the side for dipping!
---