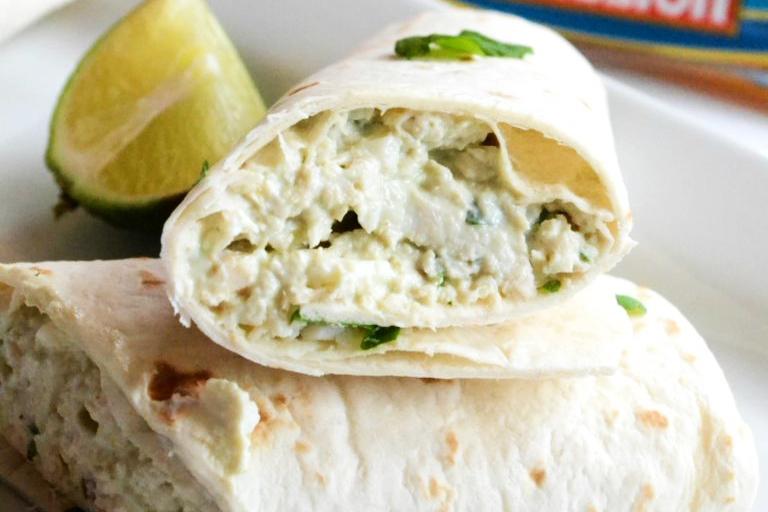 Creamy Avocado Chicken Salad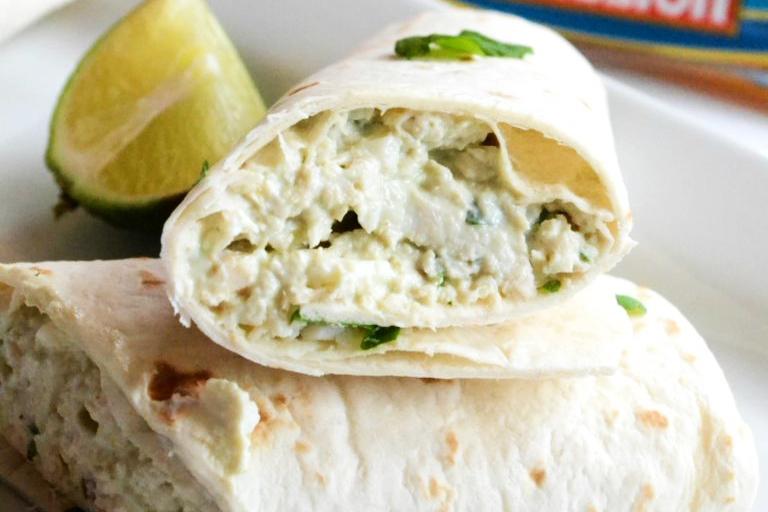 Featured Product
---
Ingredients
---
Mission Carb Balance Soft Taco Flour Tortillas
3
medium sized chicken breasts, cooked and shredded
¼
cup fresh cilantro, chopped
¾
cup low fat Greek yogurt
2
tablespoons real bacon bits
Instructions
---
Step 1
Cook 3 chicken breasts in oven preheated at 350 degrees for 45 minutes or until completely cooked all the way through. Shred chicken with a fork or food processor.
Step 2
Boil eggs until cooked. Peel and chop.
Step 3
Cut open avocado and dice.
Step 4
In a large bowl combine chicken, Greek yogurt, cooked eggs, fresh cilantro, lime juice, avocado chunks, cumin and bacon bits. Stir until well combined and season with salt and pepper if needed.
Step 5
Place a few heaping spoon fulls of chicken salad onto the tortillas and wrap.
Step 6
Serve with fresh cilantro and enjoy.
---