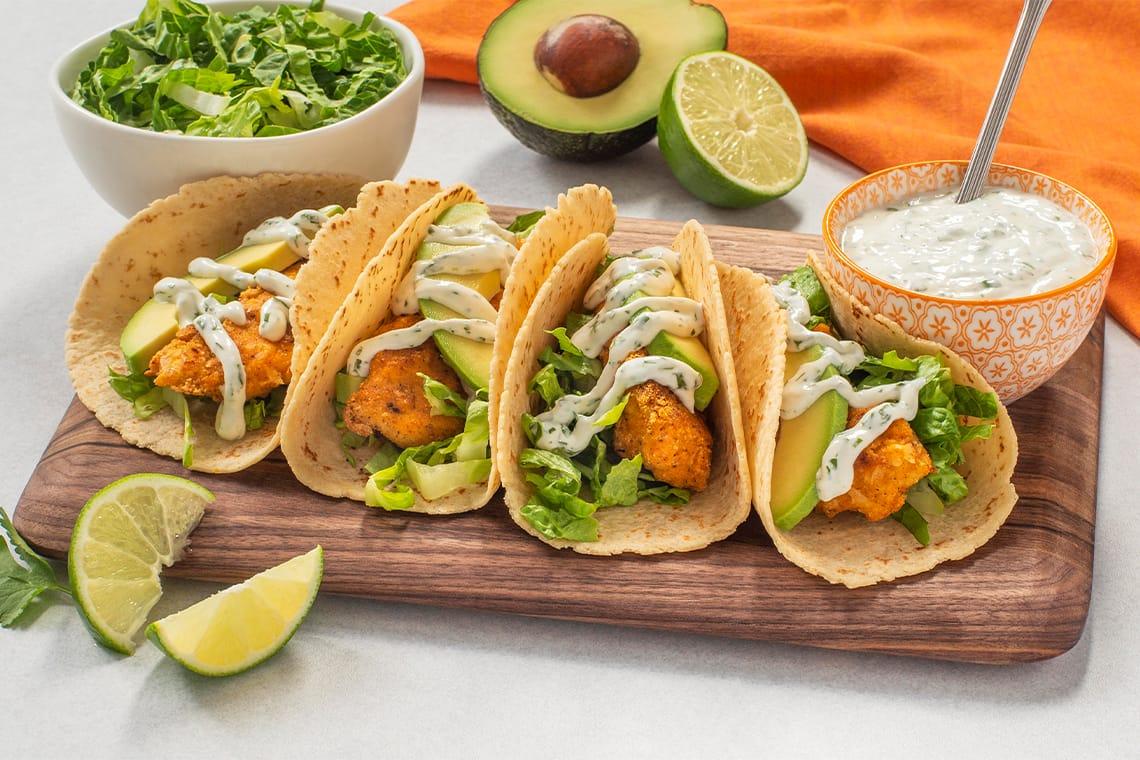 Crispy Gluten Free Chicken Tacos
The recipe name says it all. When you want a deep fried taste without the grease that's family friendly you can't go wrong with crispy Gluten Free Chicken Tacos. Really simple. Super crispy. Extra healthy. Assembled in almond flour tortillas and topped with homemade cilantro lime crema for an extra oomph.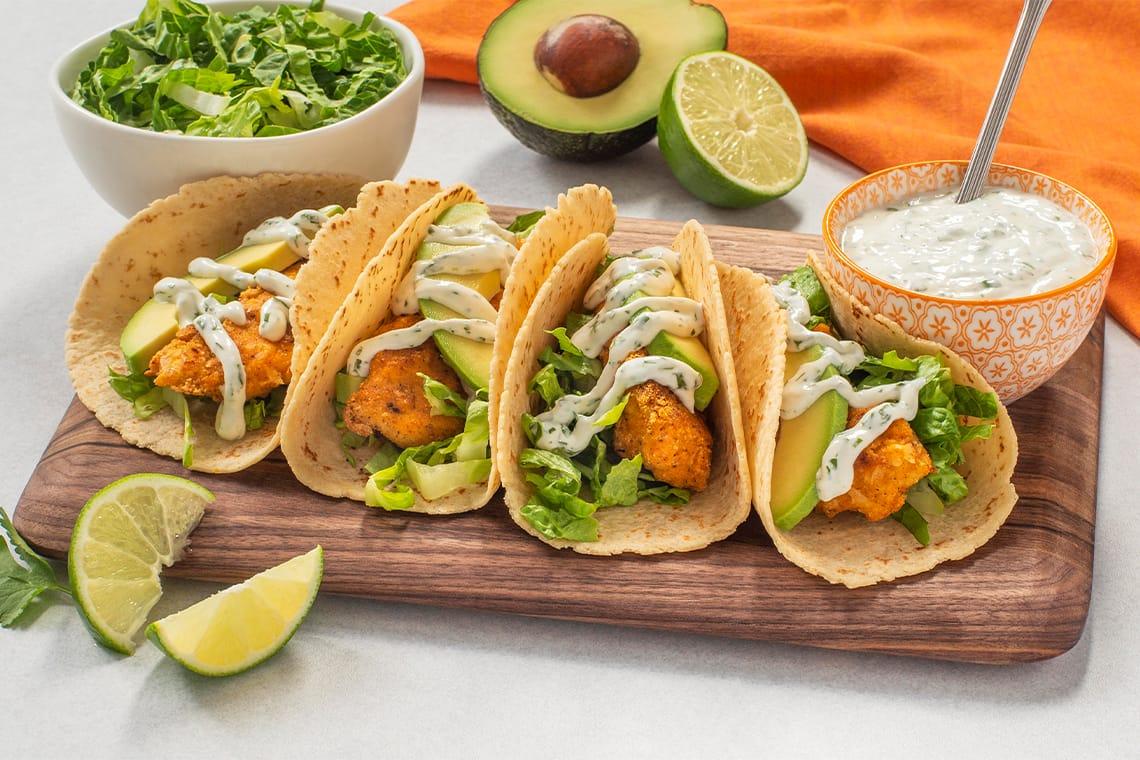 Featured Product
---
Ingredients
---
6
Mission Almond Flour Tortillas, warmed
⅓
cup unsweetened coconut, shredded
⅓
cup cilantro, finely chopped
1
avocado, halved, pitted, peeled and sliced
Instructions
---
Step 1
Preheat oven to 425˚F. In shallow bowl, stir together almond flour, coconut, paprika, 1/2 tsp. each salt and pepper, garlic powder and cayenne.
Step 2
Place eggs in separate shallow dish. One at a time, dip each chicken tender in eggs, then dredge in almond flour mixture until well coated. Arrange on parchment paper–lined baking sheet, about 2 inches apart.
Step 3
Bake, turning halfway through, for 12 to 14 minutes or until golden brown and cooked through.
Step 4
Meanwhile, stir together sour cream, cilantro, lime juice, lime zest, and remaining salt and pepper.
Step 5
Warm tortillas according to package directions.
Step 6
Serve crispy chicken in warm tortillas with lettuce, avocado and drizzle of cilantro lime crema.
---