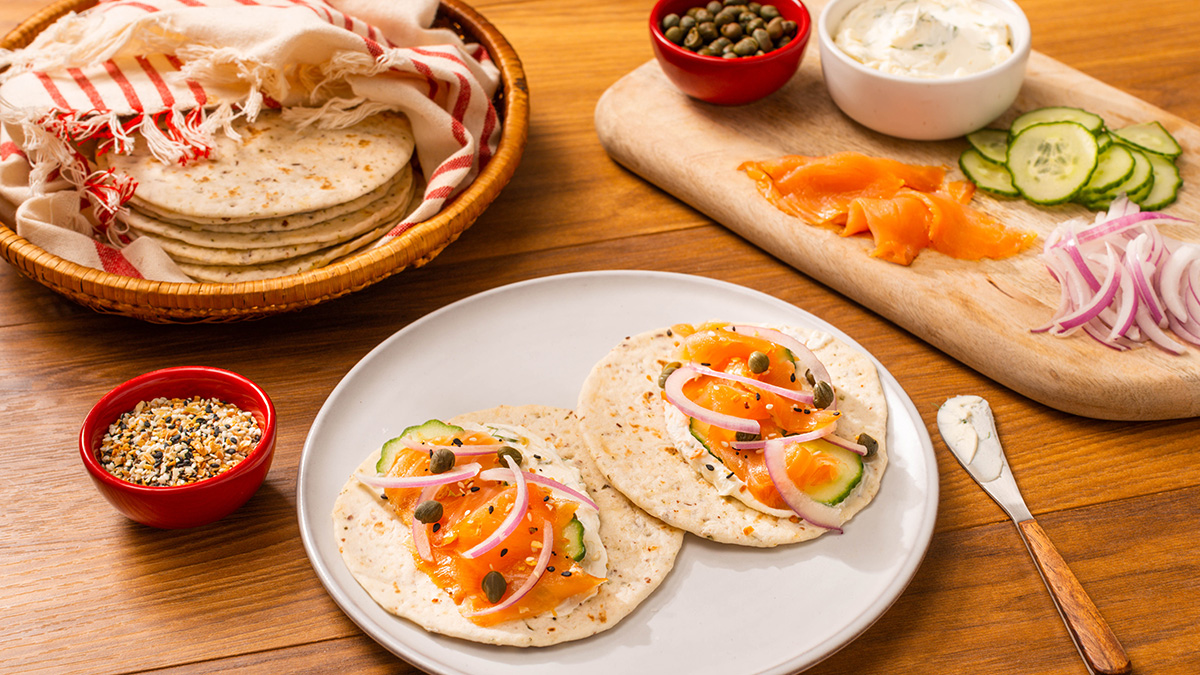 Everything Seasoned Smoked Salmon Breakfast Tacos
Simple to assemble, these tasty breakfast tacos are a delicious way to start to the day.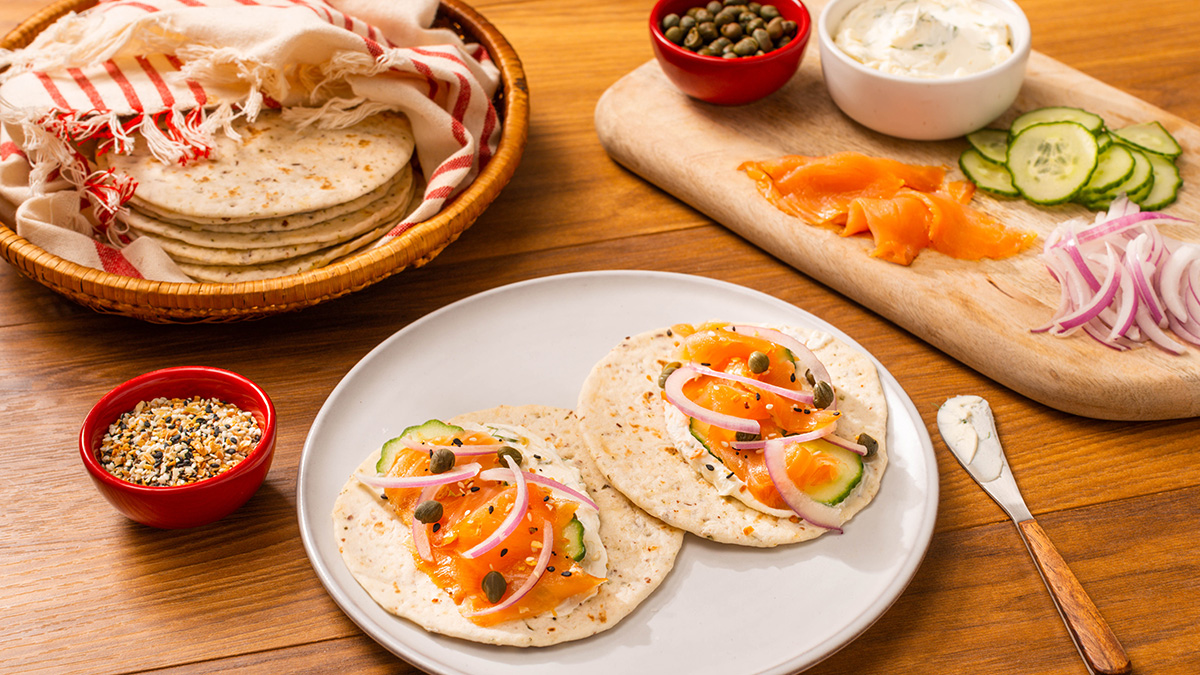 Featured Product
---
Ingredients
---
8
Mission® Everything Bagel Flour Tortillas Street Tacos, warmed
1/2
cup spreadable plain cream cheese
1
tbsp chopped fresh dill
1
tbsp freshly squeezed lemon juice
12
oz thinly sliced smoked salmon
1/2
cup thinly sliced red onion
2
cup thinly sliced red onion
1
tbsp + 1 tsp everything bagel seasoning
Instructions
---
Step 1: Prepare Spread
In small bowl, stir together cream cheese, dill and lemon juice.
Step 2: Assemble Tacos
Divide cream cheese mixture evenly among tortillas. Top evenly with cucumber, smoked salmon, red onion and capers. Sprinkle with everything bagel seasoning. Serve with lime wedges.
Tip
For a loaded brunch taco platter, arrange ingredients instead on a large board or platter with thinly sliced radish, chopped avocado, lemon wedges and arugula. For an extra-posh platter, add a little caviar.
---