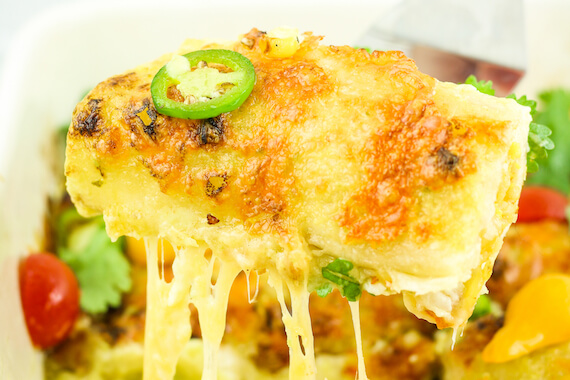 Featured Product
---
Ingredients
---
6
Mission Organics Flour Tortillas
Olive oil spray (or cooking spray of choice)
2
cups Mexican blend shredded cheese
Pinch of paprika, cumin and garlic powder
1
cup Coconut milk, canned
Instructions
---
Step 1
In a medium food processor (or blender), combine, coconut milk, avocado, lime juice, jalapeños, vinegar, sea salt, and cayenne. Blend until well-combined.
Step 2
Add 1/2 cup lentils and 3/4 cup water to a medium pot. Bring to a boil, then cover and decrease the heat to simmer. Cook 10 minutes, stirring occasionally, until the water has absorbed.
Step 3
In a separate pan, bring olive oil to medium heat and cook the eggs. Once they're cooked, mix the lentils and tomatoes in with the eggs. Add salt, pepper, and chipotle powder and stir to combine.
Step 4
Preheat oven to 375º and spray a casserole dish with olive oil. Spread a thin layer of the enchilada sauce on the bottom of the dish.
Step 5
Sprinkle about 2 Tablespoons of cheese cheese into a Mission Organics flour tortilla. Add about 3/4 cup of the egg filling into the tortilla. Roll gently and place into the baking dish. Repeat with all 6 tortillas.
Step 6
Once you've finished assembling the enchiladas, pour the remaining sauce over top. Sprinkle with 1 cup of cheese and place into the oven. Bake 10 minutes, then turn the oven to broil mode. Add tomatoes and sweet corn, then return to the oven and for an additional 5 minutes.
Step 7
Remove from the oven and add the garnishes of your choice!
---