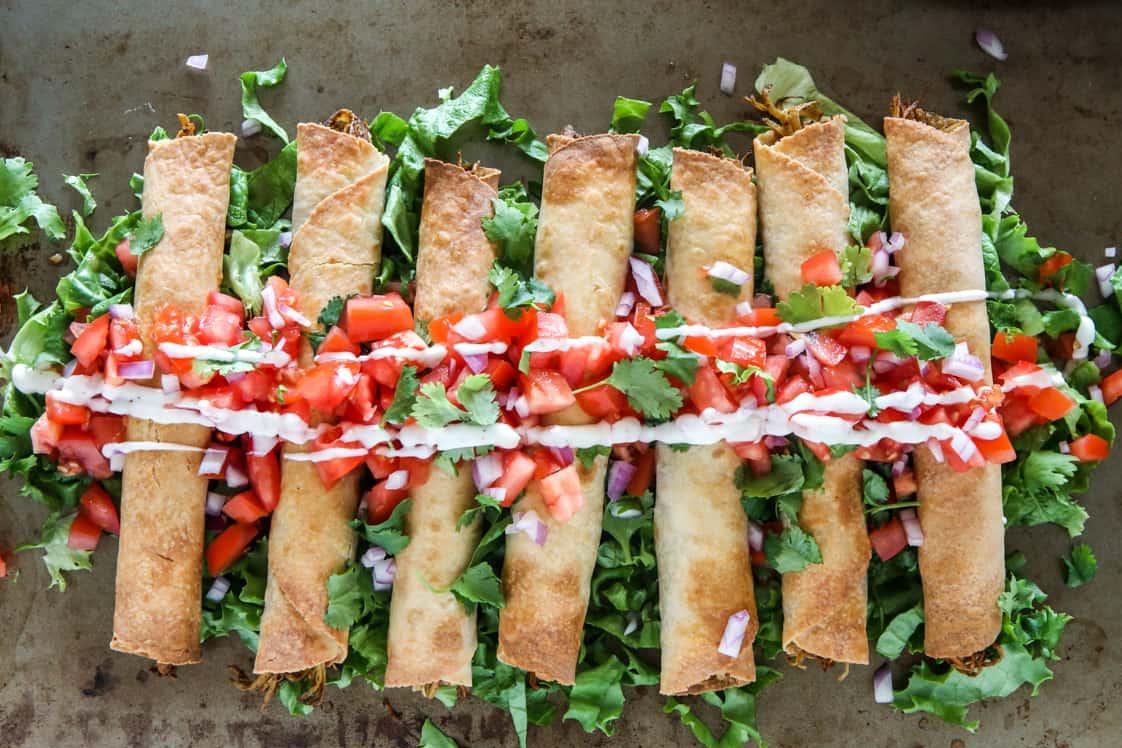 Gluten Free Chicken Flautas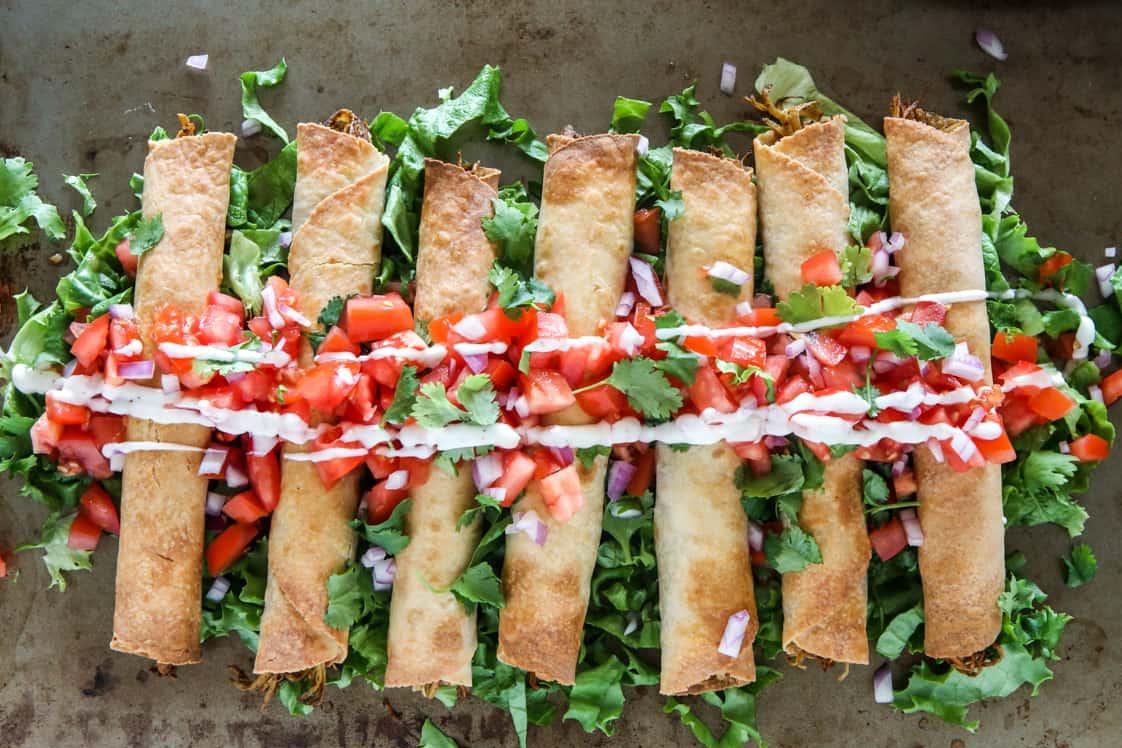 Featured Product
---
Ingredients
---
Mission Gluten Free Soft Taco Tortillas
2
tablespoons taco seasoning
non stick olive oil spray
2
medium chopped tomatoes
¼
cup fresh cilantro, chopped
Instructions
---
Step 1
Add chicken to a medium sauce pan and cover with water. Bring to a boil over medium heat and cook for 15-20 minutes or til no longer pink.
Step 2
When chicken is done, remove from water and shred in a large bowl. Add taco seasoning to meat and mix well.
Step 3
Heat oven to 400 degrees. Heat tortillas in microwave for 20 seconds on high. Take one tortilla and add a few tablespoons of shredded chicken and tightly roll the flautas and secure with a toothpick. Place seam side down on a cookie sheet that has been coated with olive oil non-stick spray.
Step 4
Continue rolling all 12 flautas and place all on the cookie sheet. Spray the tops of the flautas with non stick olive oil spray and place in oven to bake for 15-20 minutes or until golden brown.
Step 5
Serve flautas over chopped lettuce and top with chopped tomatoes, onion and cilantro. Drizzle with sour cream and serve with salsa and guacamole.
---