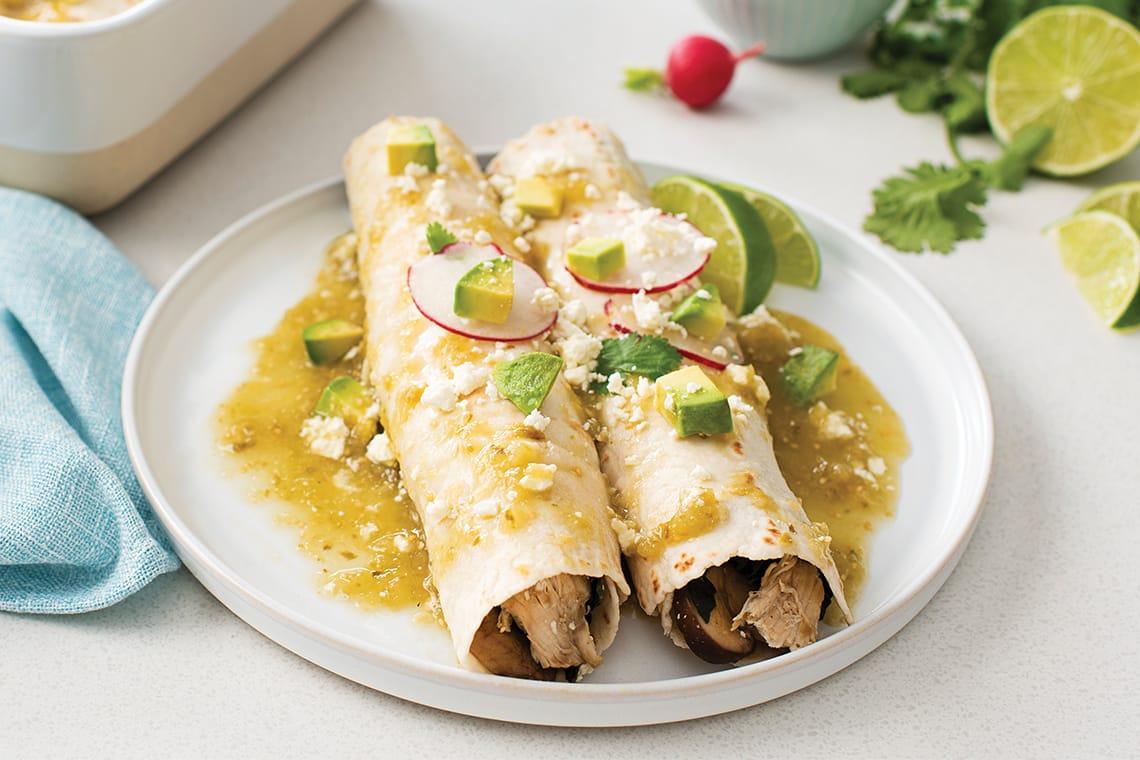 Gluten Free Chicken Mushroom Enchiladas
These easy Chicken Mushroom Enchiladas elevate gluten free to a whole new level. Enjoy a restaurant-quality meal without the hassle; full of fresh veggies, juicy chicken, and spicy salsa verde. Light and refreshing, they satisfy everyone from gluten free to just plain hungry.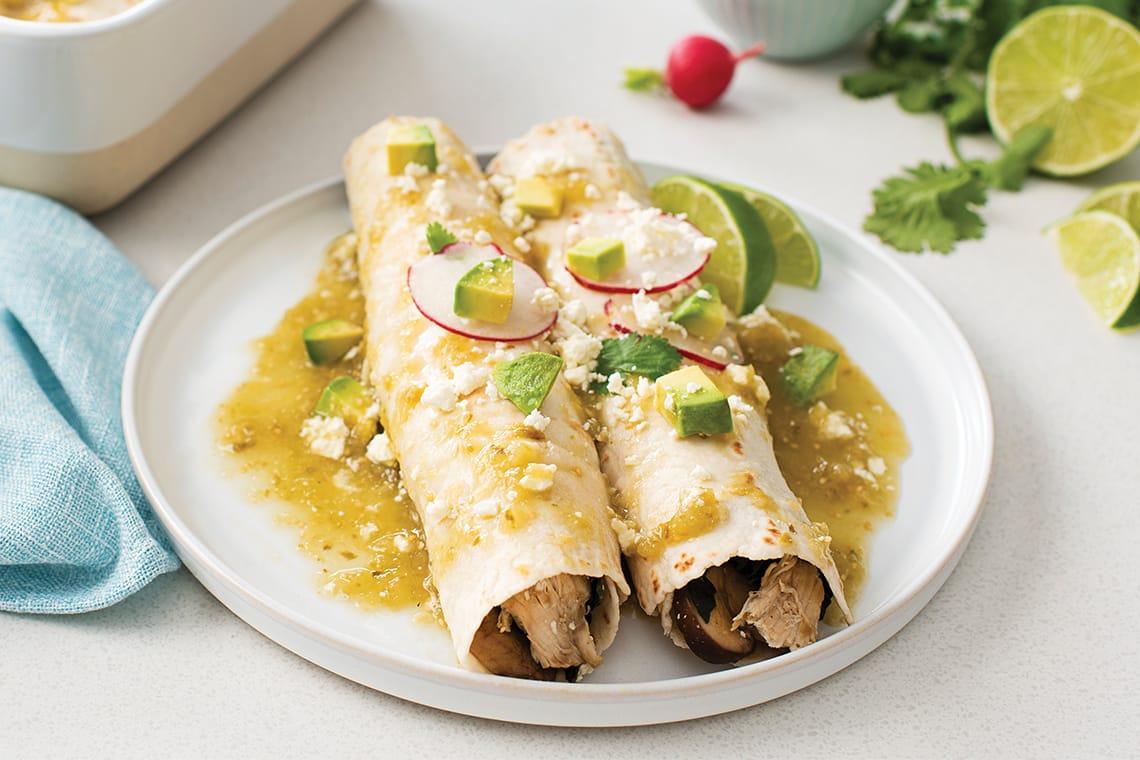 Featured Product
---
Ingredients
---
6
Mission Gluten Free Soft Taco Tortillas
1
cup Rotisserie chicken, shredded
2
cups Store-bought jarred salsa verde (gluten free)
1
cup Feta cheese, finely crumbled, divided
1
Avocado, halved, pitted, peeled and diced
¼
cup Fresh cilantro, finely chopped
Instructions
---
Step 1
Preheat oven to 400˚F. Heat oil in large skillet set over medium-high heat. Cook mushrooms; season with salt and pepper. Continue to cook for 5 to 8 minutes or until starting to brown and soften. Stir in kale, onion and garlic. Cook for 3 to 5 minutes or until onions are tender and kale is wilted. Cool slightly. Stir in chicken and ½ cup salsa verde.
Step 2
Lightly oil baking dish. Spread half the remaining salsa verde into prepared pan and set aside.
Step 3
Spoon chicken mixture down center of each tortilla and sprinkle with 1 tbsp. crumbled feta. Roll up tightly and place seam-side down in baking dish. Spread remaining salsa verde over enchiladas. Sprinkle the remaining feta over enchiladas. Bake, uncovered, for 20 to 25 minutes or until golden and bubbling.
Step 4
Serve with avocado, sliced radishes, lime wedges and cilantro.
---