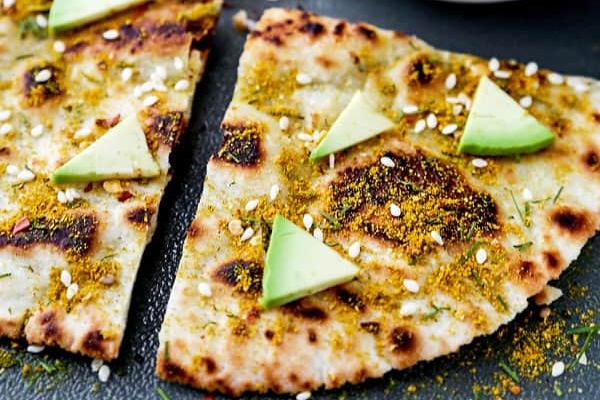 Gluten Free Curried Avocado Bites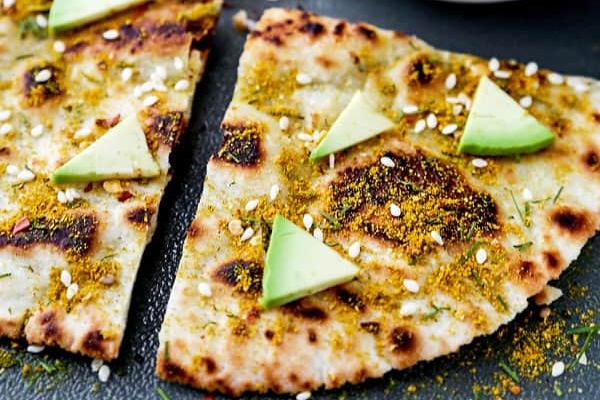 Featured Product
---
Ingredients
---
Mission Gluten Free Soft Taco Tortillas
¼
teaspoon red pepper flakes
½
tablespoon fresh oregano (finely chopped)
1
avocado (peeled, pitted and sliced)
Instructions
---
Step 1
In a small bowl, mix in curry powder, kosher salt, sesame seeds, red pepper flakes, oregano and dill.
Step 2
Place a medium size pan on a burner and turn the heat to medium.
Step 3
Grab one tortilla and brush both sides with olive oil.
Step 4
When the pan is hot, add tortilla and fry on one side for 2-3 minutes. The tortilla should puff up. Check after two minutes to make sure the bottom side isn't burning. You are looking for golden brown.
Step 5
Flip the tortilla over and leave for 2 minutes. Transfer to a plate and sprinkle a little curry powder mixture over it. Top with avocado slices, set aside until the other tortilla are done or serve immediately.
Step 6
Repeat the same for the remaining 5 tortillas. Serve immediately.
---