Featured Product
---
Ingredients
---
4
Mission Burrito Flour Tortillas
2
cups chopped or shredded cooked chicken
½
cup canned mild or hot green chile sauce
1
can (15oz) pinto beans, drained
2
cups shredded monterey jack cheese (8oz)
4
Tbsp vegetable oil, divided
Instructions
---
Step 1
In a medium bowl combine chicken, chile sauce, and cumin.
Step 2
Lay tortillas on a work surface, and divide beans, chicken, and cheese between tortillas, placing all ingredients on ½ of each tortilla. Fold bare ½ of each tortilla over to cover fillings.
Step 3
In a large nonstick skillet heat 1 tablespoon oil over medium. Place 1 quesadilla in skillet and cook, flipping once, until golden brown on both sides, 2-3 minutes per side. Repeat with remaining oil and quesadillas. Cut quesadillas into wedges and serve warm.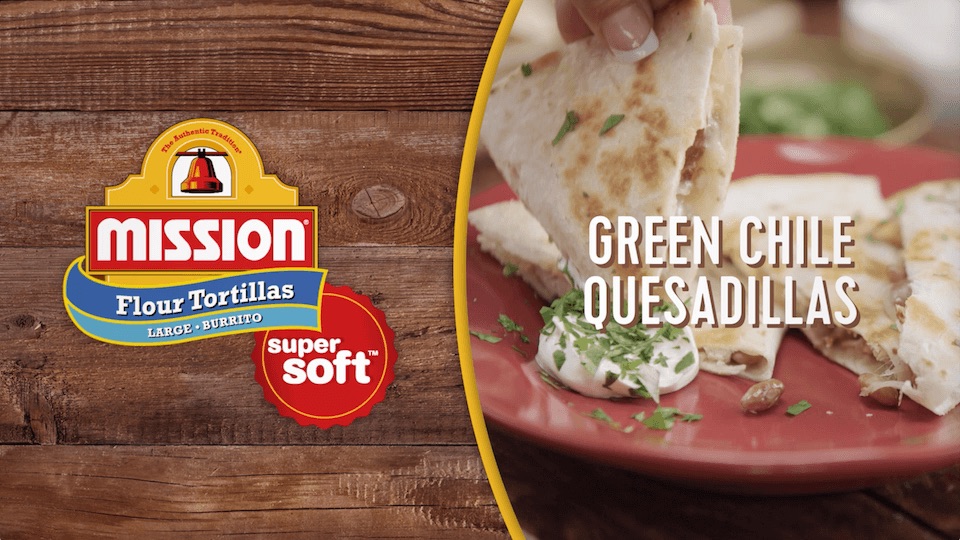 ---