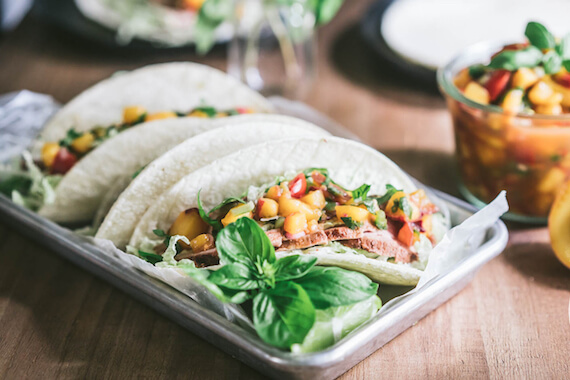 Grilled Pork Tenderloin Tacos with Peach Jalapeño Salsa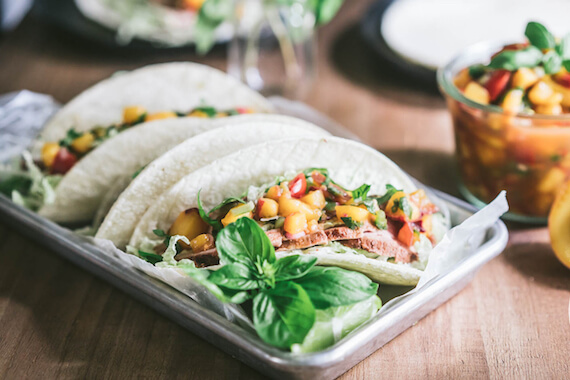 Featured Product
---
Ingredients
---
8
Mission Organics White Corn Tortillas
½
Medium head napa cabbage, shredded
1
pint Cherry tomatoes, halved or quartered
1
Medium jalapeño, seeds removed
1
Clove garlic, minced or pressed
Instructions
---
Step 1
For the Grilled Pork Tenderloin: Drizzle tenderloin with avocado oil and season with cajun seasoning. Can marinade in the refrigerator for up to 2 days before grilling.Over medium/high heat, grill until the tenderloin reaches 140°F for the prefect medium cook. Remove from the grill, place on a plate and cover with foil. Allow to rest for 5 minutes before slicing.
Step 2
For the peach jalapeño salsa: finely chop peaches, tomatoes, jalapeño, green onion and basil. Combine with remaining ingredients, season to taste with sea salt.
Step 3
Top each Tortilla with shredded Napa cabbage, thinly sliced pork and a generous spoonful of peach jalapeño salsa. Enjoy!
---