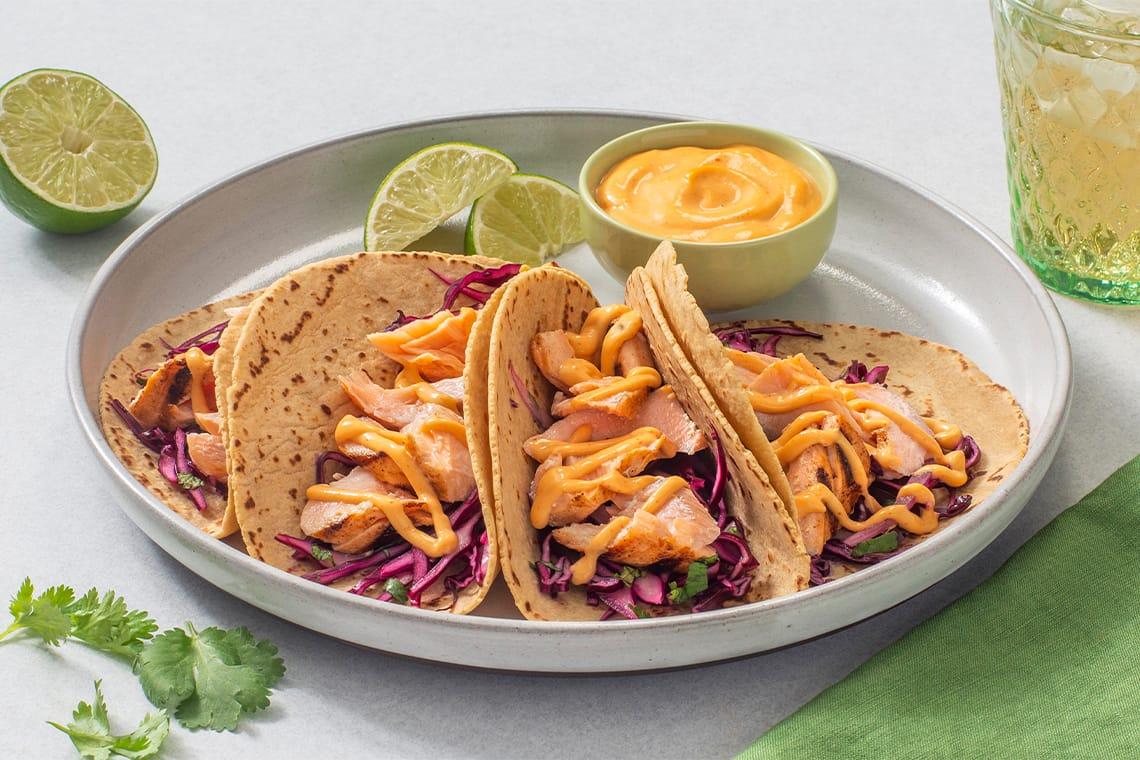 Grilled Salmon Tacos with Cilantro Lime Slaw
Not your average fish tacos. Zesty chili-coated salmon drizzled with Sriracha mayo and assembled with slaw in a cauliflower tortilla. These flaky, gluten free Grilled Salmon Tacos with Cilantro Lime Slaw are the new way to Taco Tuesday.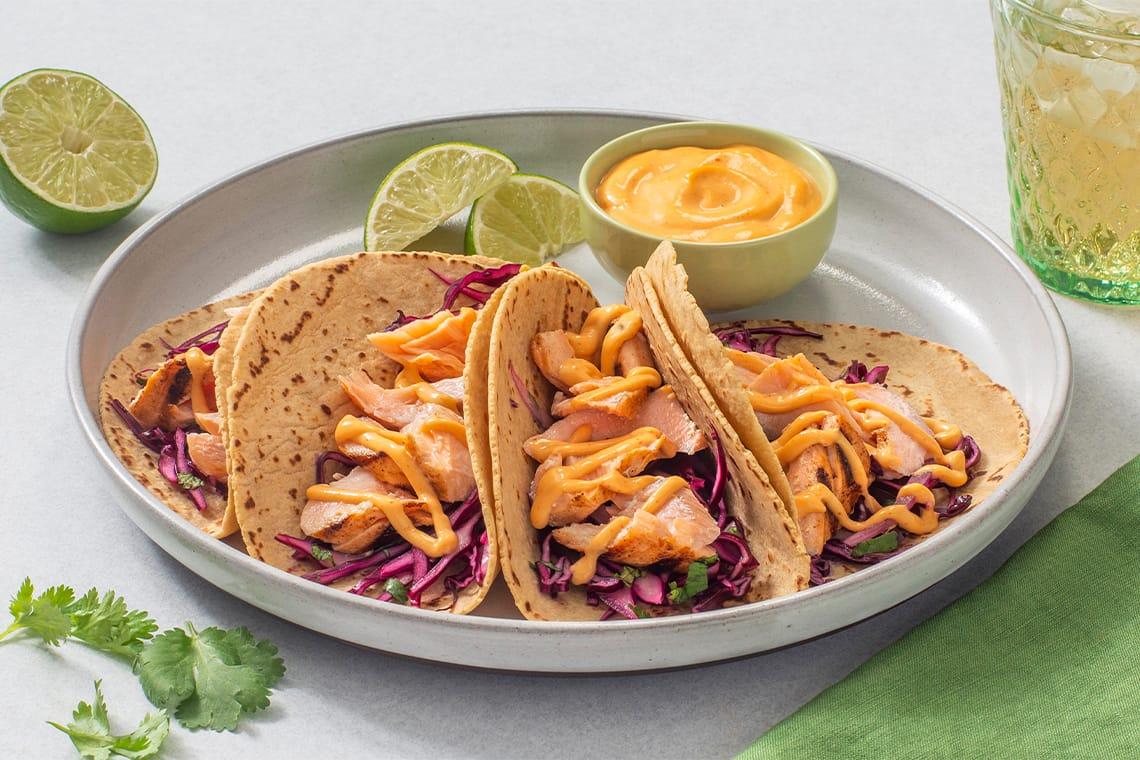 Featured Product
---
Ingredients
---
6
Mission Cauliflower Tortillas, warmed
1
lb. salmon fillets, skinless
4
cups red cabbage, shredded
¼
red onion, thinly sliced
¼
cup cilantro leaves, torn
4
tsp. sriracha hot sauce
Instructions
---
Step 1
Preheat grill to medium-high; grease grate well. Whisk together olive oil, lime juice, chili powder, 1/2 tsp. each salt and pepper, and garlic powder. Coat salmon fillets with mixture.
Step 2
Grill salmon, turning once, for 8 to 10 minutes or until cooked though and flakes when tested. Flake salmon into large pieces with two forks.
Step 3
Warm tortillas according to package directions.
Step 4
Toss together cabbage, lime juice, red onion, cilantro, agave, and remaining salt and pepper.
Step 5
Stir mayonnaise with sriracha.
Step 6
Assemble salmon in tortillas with slaw. Drizzle with sriracha mayo.
---