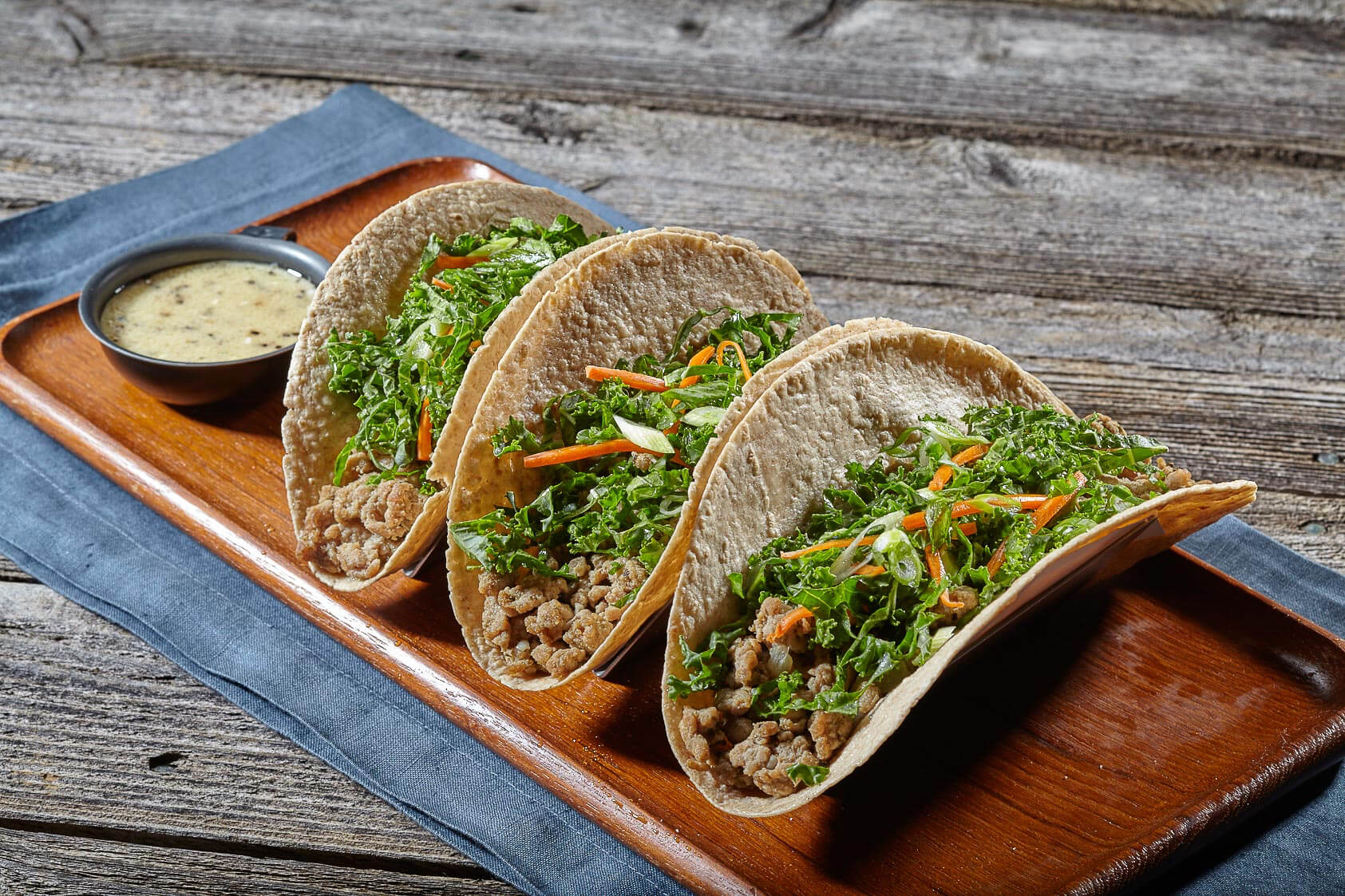 Featured Product
---
Ingredients
---
8
Mission Carb Balance Soft Taco Whole Wheat Tortillas
2
packed cups finely shredded kale
1
large carrot, peeled and cut into matchsticks
½
cup chopped green onion
Instructions
---
Step 1: Cook Ground Turkey
In a large skillet heat oil over medium-high. Add onion and garlic and sauté until softened, 6-8 minutes. Stir in cumin, coriander, oregano, salt, and cayenne. Add ground turkey and cook, breaking up meat with a spoon, until cooked through and starting to brown, about 10 minutes.
Step 2: Make Kale Slaw
In a medium bowl whisk together lime juice, oil, Dijon, garlic, salt, and pepper. Toss dressing with kale, carrot, and green onion to make your kale slaw.
Step 3: Warm Tortillas
In a large, dry skillet over medium, heat tortillas 1 at a time, flipping once, until heated through and pliable. Transfer to a plate and warm remaining tortillas, stacking them on top of each other.
Step 4: Build Turkey Tacos
Add seasoned turkey to tortillas. Top with kale slaw and serve your healthy, ground turkey tacos with extra dressing on the side.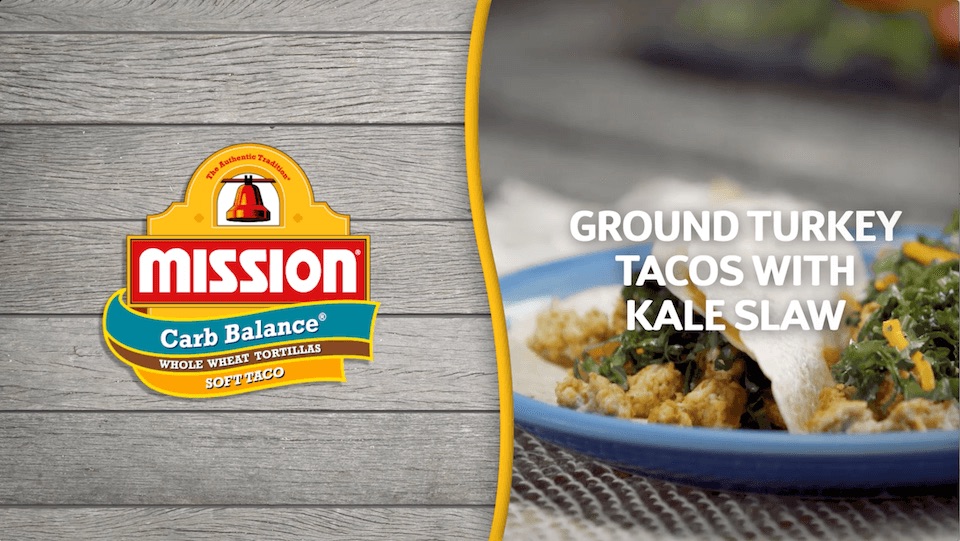 ---