Featured Product
---
Ingredients
---
8
Mission Carb Balance Soft Taco Whole Wheat Tortillas
1
Rotisserie chicken, about 29oz, cooked
1 ½
tbsp. Jamaican jerk seasoning
½
cup pineapple, fresh, diced
½
cup purple cabbage, shredded
½
pepper jack cheese, shredded
Instructions
---
Step 1: Make Jerk Chicken
Shred the meat from the rotisserie chicken, yielding 2 cups. Season with Jamaican jerk seasoning and juice from ½ lime. Toss to coat. Reserve refrigerated.
Step 2: Make Pineapple Salsa
Combine the tomatoes, pineapple, cilantro, jalapeño, red onion, a squeeze of lime juice, and salt together. Stir to combine. Reserve refrigerated.
Step 3: Make Jerk Tacos
To serve, on each tortilla, place ¼ cup of the seasoned chicken, 2 tbsp. of the pineapple salsa, 1 tbsp. cabbage, and 1 tbsp. cheese.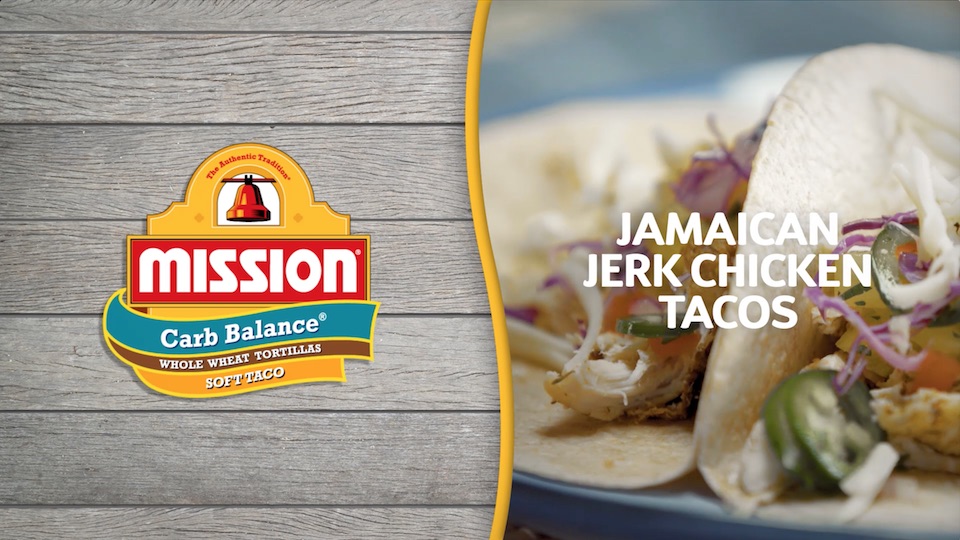 ---