Featured Product
---
Ingredients
---
6
Mission Carb Balance Soft Taco Flour Tortillas
6
Boneless, skinless chicken thighs (about 1.5 lbs total)
kosher salt to taste pomegranate (garnish) lime (optional)
Instructions
---
Step 1
Heat grill. Season the chicken with the chili powder and ¾ tsp. salt. Grill the chicken, turning once, until the chicken is cooked through about 10 minutes.
Step 2
Transfer the chicken to a plate to cool slightly. Cut chicken into cubes and top the tortillas with the chicken, mashed avocado and jalapeño slices.
Step 3
Garnish with lime wedges and pomegranate.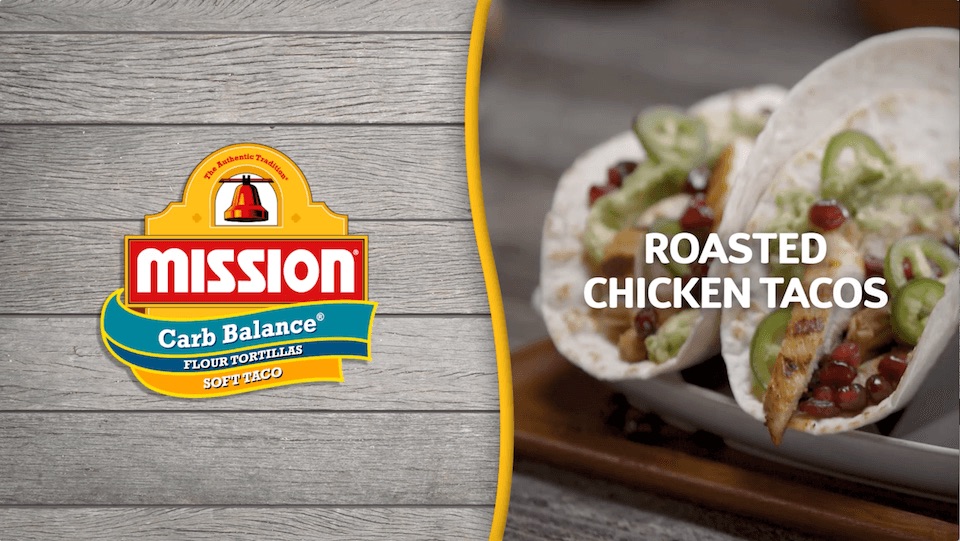 ---