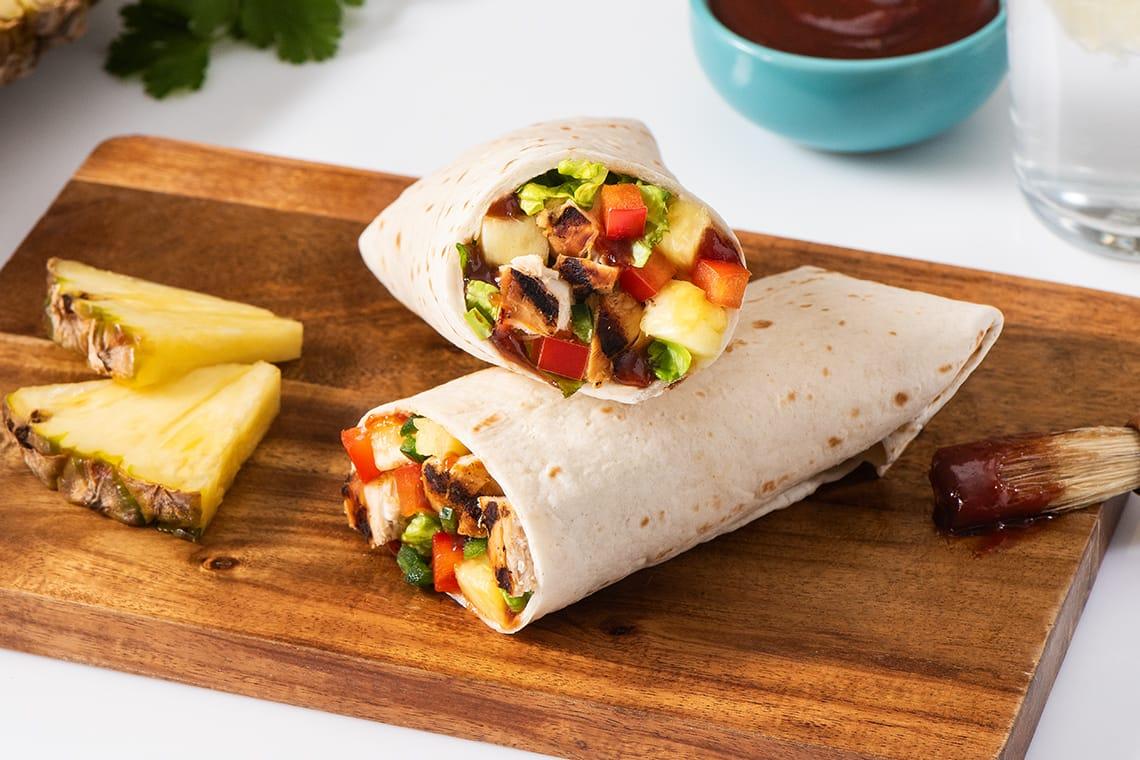 Hawaiian Chicken Wraps
Grill up some paradise with these Hawaiian BBQ Chicken wraps. Packed with sweet pineapple, crunchy lettuce, and fresh peppers, they're an island-inspired wrap overflowing with tender chicken marinated Hawaiian-style for a tropical fruity twist. Serve up a taste of aloha tonight.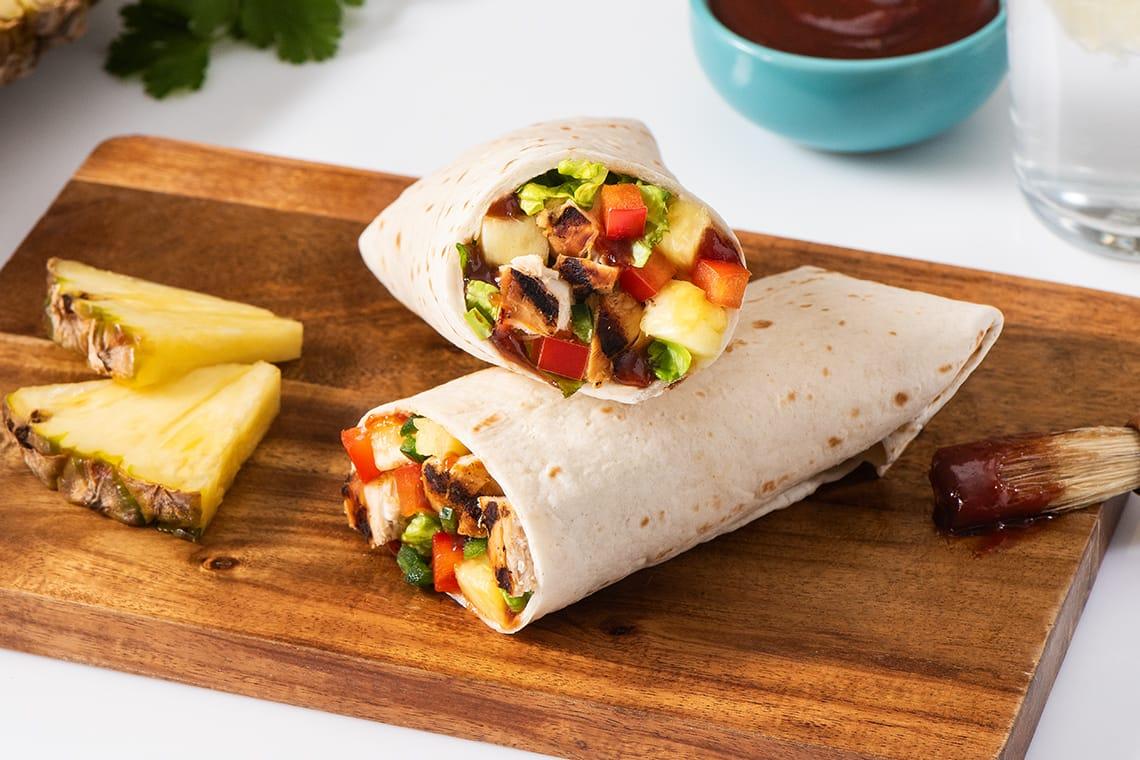 Featured Product
---
Ingredients
---
8
Mission Carb Balance Soft Taco Flour Tortillas, warmed
1 ½
lbs. Chicken breasts, boneless and skinless
1
cup Barbecue sauce, divided
1
Jalapeño pepper, seeded and diced (optional)
2
tbsp. Cilantro, finely chopped
Instructions
---
Step 1
Preheat grill to medium heat; grease grate well. Season chicken with sea salt and pepper
Step 2
Grill chicken for 2 to 3 minutes per side or until grill marked. Reserve half of the barbecue sauce; set aside. Brush remaining sauce over chicken; grill, turning once, for 5 to 7 minutes or until lightly charred and internal temperature reads 165°F on thermometer. Let stand for 5 minutes; dice and set aside.
Step 3
Warm tortillas according to package directions.
Step 4
Spread remaining barbecue sauce on each tortilla. Arrange chicken evenly down along center of each tortilla, leaving 1-inch border at either end. Top with lettuce, pineapple, red pepper, jalapeños (optional) and cilantro. Fold up bottom of tortilla over filling; fold in sides and roll up tightly starting from the bottom.
Tip
Use low-carb sugar-free barbecue sauce if preferred. Omit jalapeños for a milder take.
---