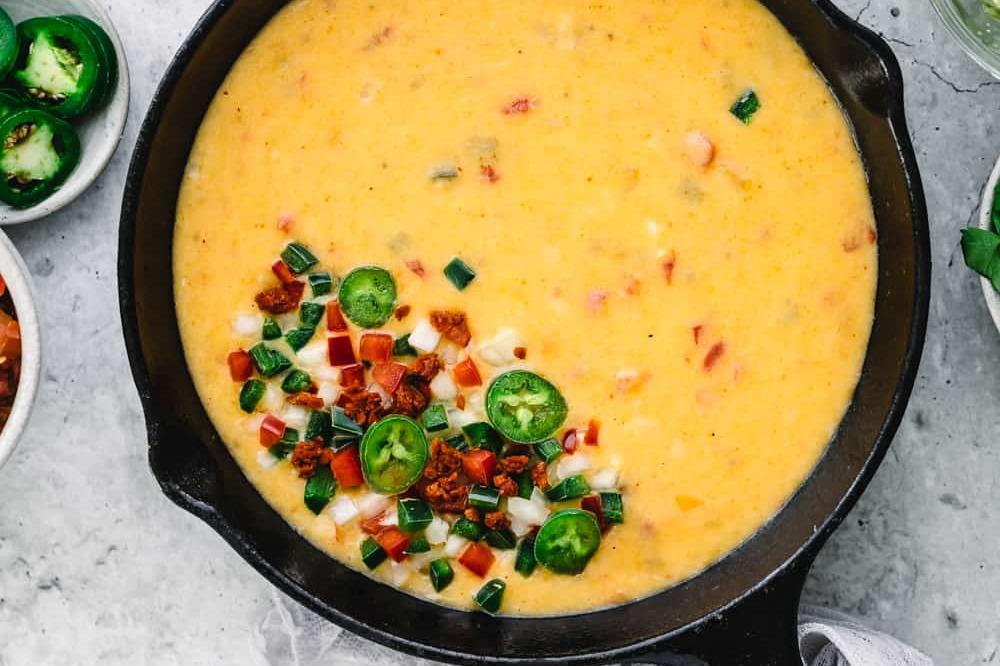 Featured Product
---
Ingredients
---
Mission Strips Tortilla Chips
½
pound lean ground beef at leat 92%
½
cup chopped white onion
1
can 12oz evaporated milk or half & half
1
can diced tomatoes and green chilies unsalted
3 ½
cups a combination of monterey jack and sharp cheddar
Instructions
---
Step 1
In a skillet pan, brown the ground beef meat over medium heat. Season with a pinch of salt and pepper. Let the meat sit undisturbed for about 2 minutes. Start breaking the meat with a wooden spatula and the meat is fully cooked. Remove from the heat and set aside.
Step 2
Turn on the Instant Pot to sauté over medium heat. Melt butter and add cornstarch, cook for about 2 minutes to avoid grainy dipping sauce.
Step 3
Add chopped onion and jalapeños, keep stirring until fragrant. Add garlic, chili powder, cumin and stir for about 30 seconds.
Step 4
Add 1 can diced tomatoes and green chilies, salt, black pepper and stir for about 10 seconds.
Step 5
Pour half of the milk and keep cooking and scraping the bottom of the pan until the sauce is smooth and thick.
Step 6
Pour and whisk in the remaining milk and add the ground beef. Press the adjust button to increase the heat to high and bring the mixture to a boil for about one minute. Stirring occasionally.
Step 7
Stir in all the cheese and press the "stop" button to shut off the heat.
Step 8
Cover the pot with the lid and let it stands undisturbed for about 3 minutes.
Step 9
Remove the lid and whisk the mixture until smooth. Season with salt and pepper if needed.
Step 10
Serve with guacamole, fresh salsa, sour cream and enjoy with chips.
---