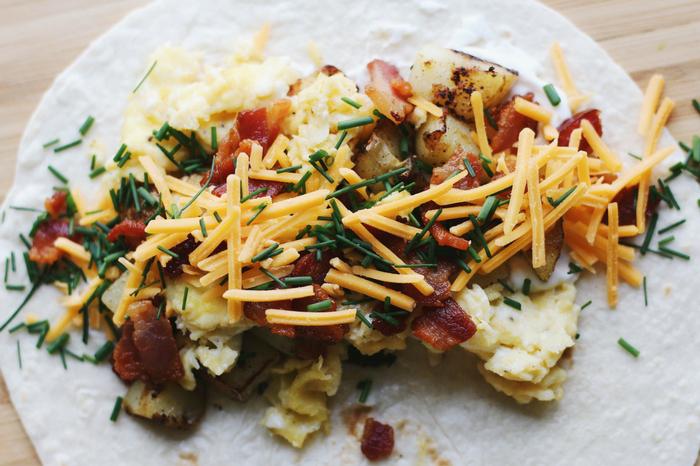 Loaded Potato Breakfast Burrito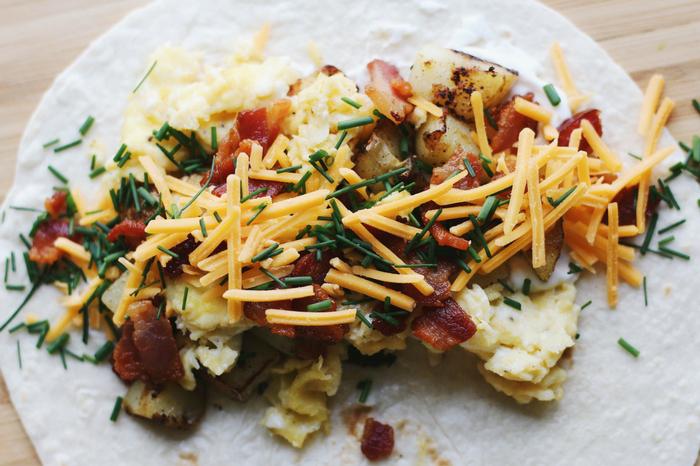 Featured Product
---
Ingredients
---
Mission Carb Balance Soft Taco Flour Tortillas
2
cups diced gold potatoes or rutabaga
4
tablespoons shredded cheddar cheese
4
tablespoons greek yogurt
2
tablespoons chopped fresh chives
sea salt and pepper to taste
salsa, diced fresh tomatoes, guacamole, shredded lettuce (optional)
Instructions
---
Step 1
In a sauté pan or cast iron skillet, sauté the diced bacon until crisp. Remove the bacon with a slotted spoon and drain on paper towels.
Step 2
Reserve 1 tablespoon of the bacon fat (or use olive oil) and sauté the diced potatoes until tender and caramelized. Season with sea salt and pepper.
Step 3
Whisk the eggs. Form a 'hole' in the center of the potatoes on the pan, and pour the eggs on. Cook until eggs are done.
Step 4
Warm the tortillas between two damp paper towels in the microwave for 35 seconds.
Step 5
Spread 1 tablespoon of greek yogurt on each tortilla. Fill with the potato/rutabaga and egg mixture. Top with the crisp bacon and 1 tablespoon of cheddar cheese. Sprinkle with the chopped chives and roll the burrito.
---