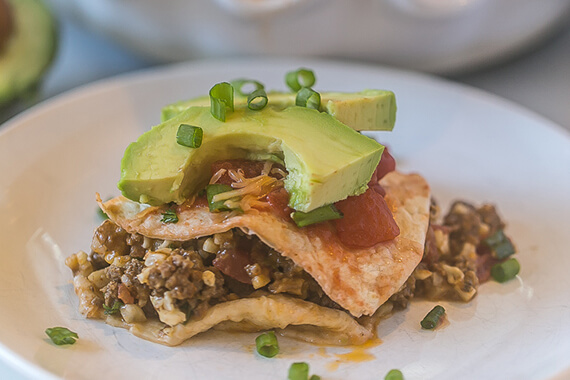 Low Carb Tortilla Taco Pie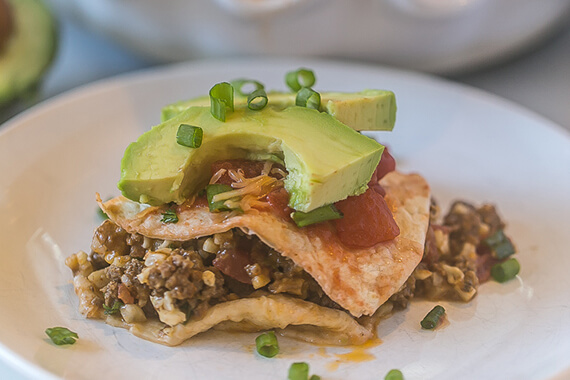 Featured Product
---
Ingredients
---
2
Carb Balance Soft Taco Flour Tortillas
½
tsp Ground black pepper
Instructions
---
Step 1
Preheat oven to 350 degrees Fahrenheit.
Step 2
Lightly grease the bottom of a 9 inch pie dish with butter or cooking spray.
Step 3
Place one tortilla on the bottom of the pie dish.
Step 4
Place oil and ground beef in a skillet over medium heat and cook for 5-7 minutes until no longer pink.
Step 5
Add onion, chili powder, salt and pepper and stir to combine. Let cook for another 2 minutes.
Step 6
Add tomatoes, cauliflower rice and chicken broth and mix well.
Step 7
Cook for 5 minutes. Add scallions and cilantro.
Step 8
Pour beef mixture into pie dish.
Step 9
Cover with remaining tortilla and press down.
Step 10
Bake in preheated oven for 15-20 minutes.
Step 11
Allow to cool and add toppings of your choice. Then enjoy!
---