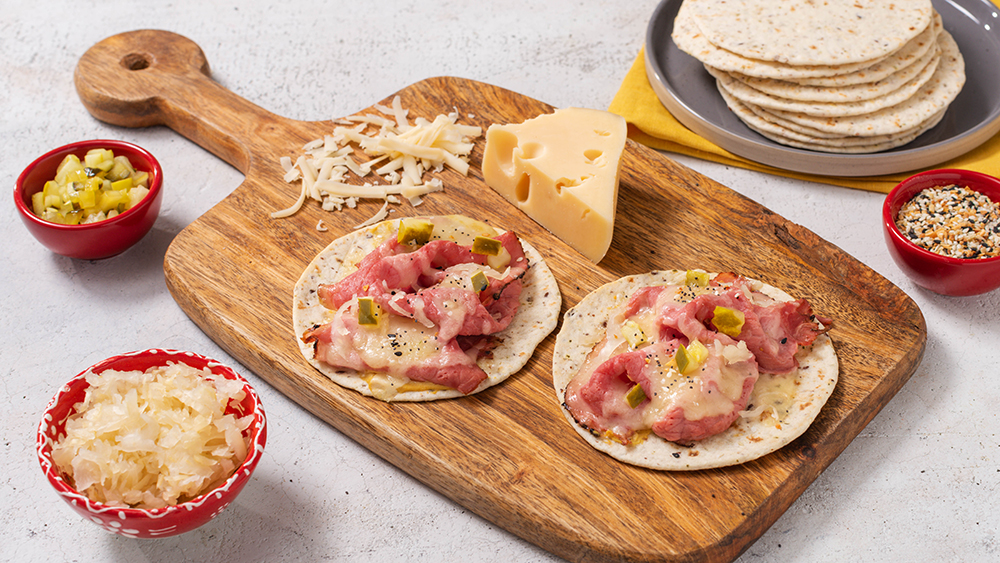 Montreal Smoked Meat Sandwich Tacos
This street taco take on Montreal-style smoked deli meat sandwiches will take your taste buds on a trip to flavor town.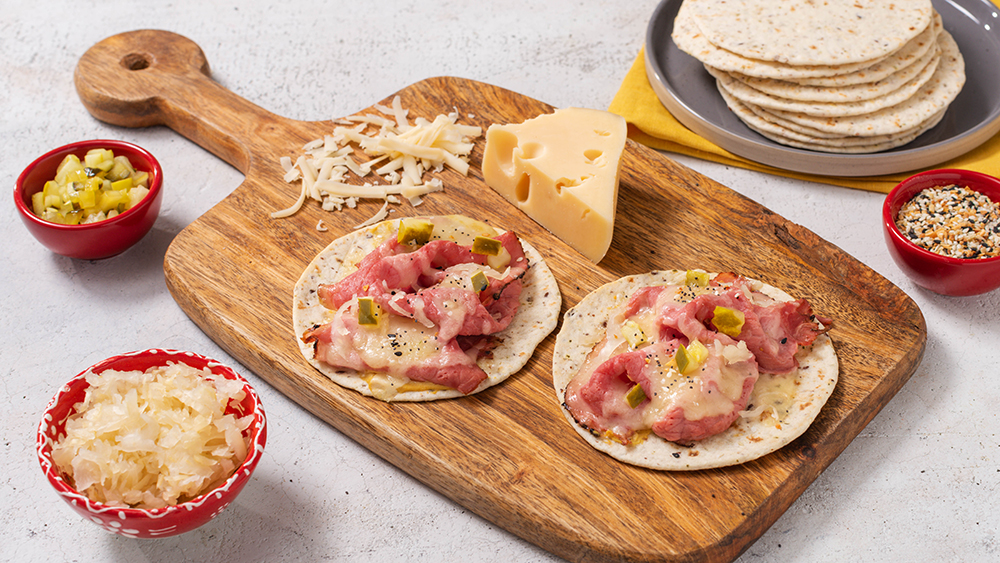 Featured Product
---
Ingredients
---
8
Mission® Everything Bagel Flour Tortillas Street Tacos, warmed
2
tbsp + 2 tsp Dijon mustard
12
oz sliced Montreal smoked meat
1/2
cup grated Swiss cheese
1/2
cup drained sauerkraut
2
tbsp + 2 tsp diced drained dill pickle
1
tbsp + 1 tsp everything bagel seasoning
Instructions
---
Step 1: Preheat Oven.
Step 2: Assemble Tortillas
Spread mustard evenly on tortillas. Top evenly with smoked meat and cheese. Transfer tortillas to parchment paper–lined baking sheets.
Step 3: Broil Tortillas
Broil tortillas for 30 to 60 seconds or until warmed and cheese is melted.
Step 4: Assemble Tacos
Top tortillas evenly with sauerkraut and pickle. Sprinkle with everything bagel seasoning.
Tip
Substitute Dijon mustard with deli mustard, grainy mustard or honey mustard if desired.
---