Featured Product
---
Ingredients
---
8
Mission Street Tacos Flour Tortillas
1
cup Pitted green and Kalamata olives, finely chopped
¼
cup Roasted red peppers, finely chopped
8
Slices provolone cheese
Instructions
---
Step 1
In a medium bowl stir together olives, peppers, vinegar, garlic, and oregano.
Step 2
Lay tortillas on a work surface. Spread a thin layer of olive mixture over each tortilla, then divide salami, ham, and provolone between tortillas. Fold tortillas in half.
Step 3
Serve at room temperature or cold with Dijon mustard.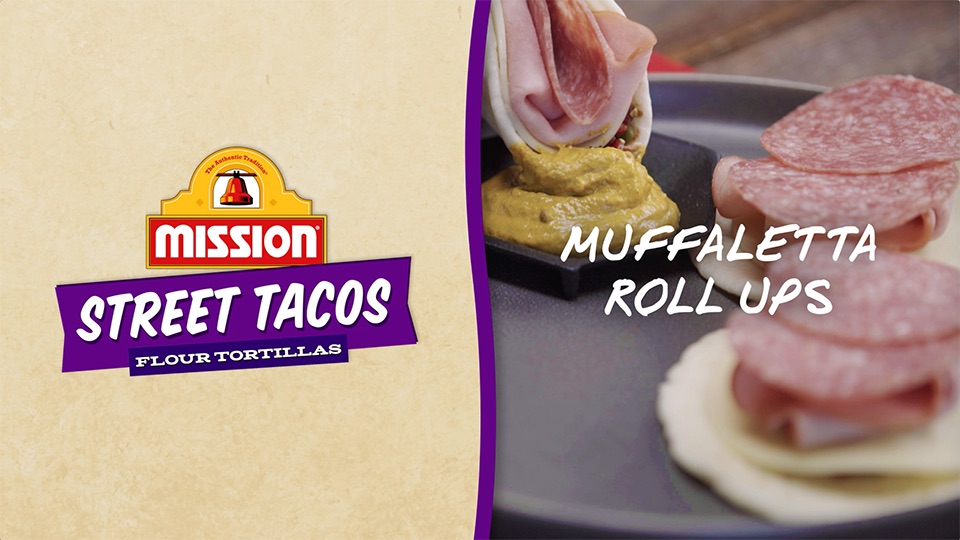 ---