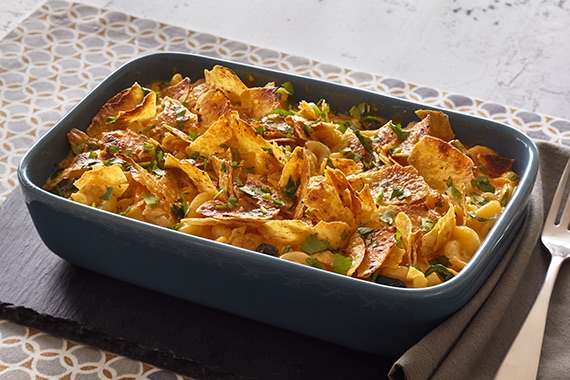 Featured Product
---
Ingredients
---
1
cup coarsely crushed Mission Thin & Crispy Tortilla Chips
3
cups dry macaroni pasta
4
cups whole milk (or 2% milk)
2
cups shredded Monterey Jack cheese
3
cups shredded cheddar cheese, divided
Instructions
---
Step 1
Cook pasta according to package directions. Meanwhile, broil poblano chile 8 minutes or until skin is blistered and blackening; turning twice.
Step 2
Remove pepper from oven and wrap in clean dish towel 5 minutes to steam. Remove stem and seeds of pepper and chop; set aside.
Step 3
Heat oven to 350°F. In medium saucepan melt butter. Add onion and cook 2 minutes.
Step 4
Whisk in flour and dry mustard; cook 1 minute and whisk in milk. Stir in Monterey Jack cheese and 2 cups of the cheddar cheese until melted.
Step 5
When melted, cook and stir 3 minutes or until sauce is thickened. Add cheese sauce to cooked pasta.
Step 6
Transfer mixture to sprayed 9×13 glass baking dish. Sprinkle with remaining 1 cup cheddar cheese and tortilla chips.
Step 7
Bake 15 minutes or until cheese is melted and chips are golden brown. Garnish with cilantro, if desired.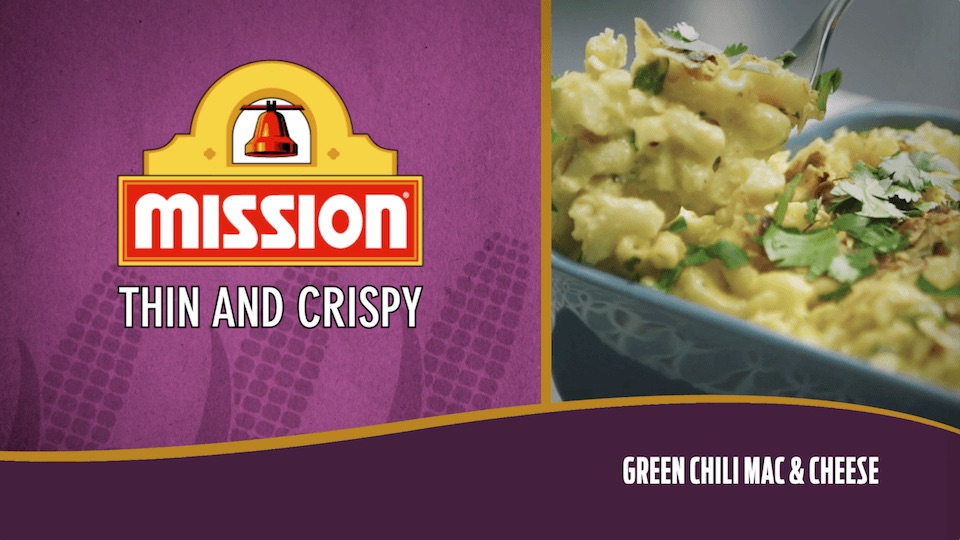 ---