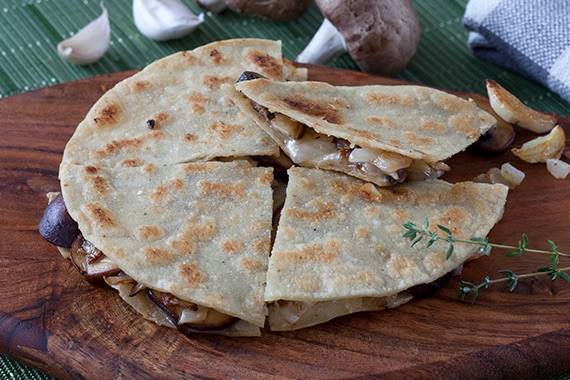 Featured Product
---
Ingredients
---
4
Mission Organics White Corn Tortillas
4
portobello mushrooms, cleaned and sliced
2
sprigs of fresh rosemary
¼
cup shredded part skim mozzarella, shredded
slices of Provolone cheese
Instructions
---
Step 1
Heat canola oil over medium-high heat in a non-stick skillet. Sauté onion until tender, 2 to 3 minutes. Add mushrooms and cook until tender and water has evaporated, about 5 to 6 minutes. Season with salt. Empty skillet into a bowl and set aside.
Step 2
Heat up the same non-stick skillet over medium-high heat. Lightly brush one side of a tortilla with canola oil and lay brushed side down into the hot skillet. Spoon sautéed mixture and spread evenly. Top with a few rosemary leaves, mozzarella cheese and a slice of provolone cheese. Place second tortilla brushed side up on top.
Step 3
Cook the quesadilla over medium heat for 1 to 2 minutes or until cheese has melted and quesadilla is easy to turn. Gently turn the quesadilla over and cook 2 minutes more. Cook until quesadilla is light golden brown on both sides.
Step 4
Repeat with remaining tortillas. Slice into quarters and serve warm.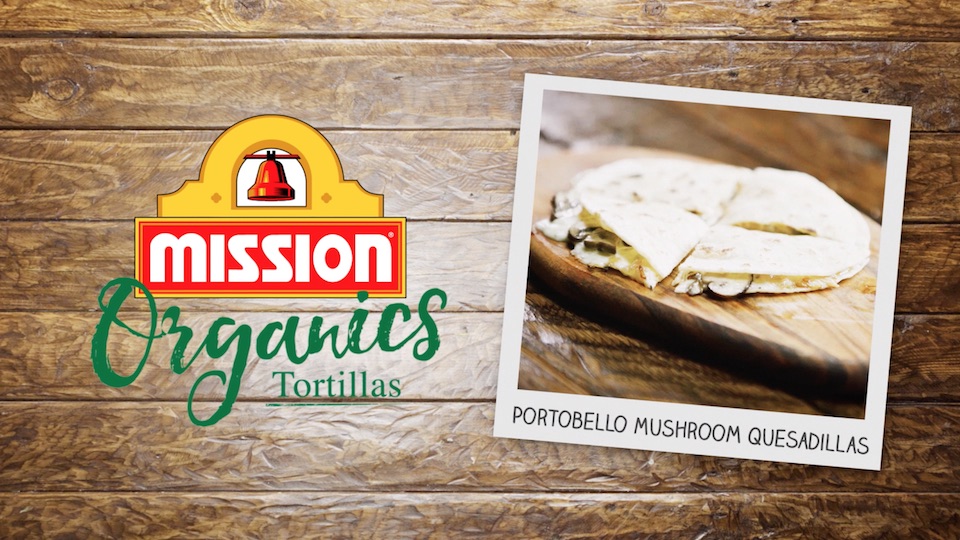 ---