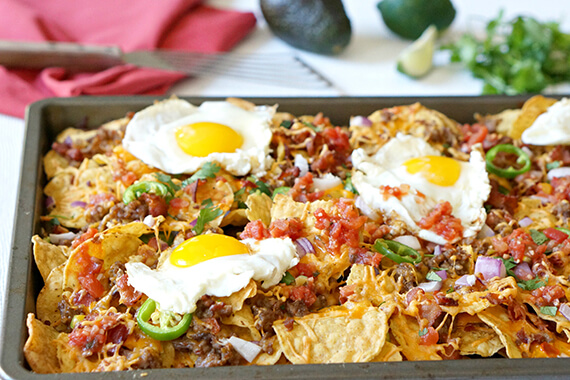 Sausage, Bacon, and Eggs Breakfast Nachos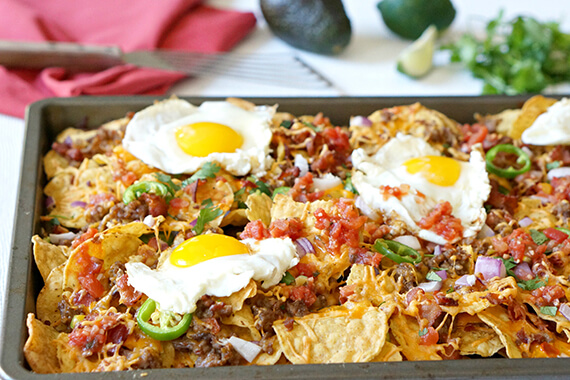 Featured Product
---
Ingredients
---
1
package Mission Rounds Tortilla Chips
1
lb Spicy breakfast sausage, browned and drained
12
oz Center cut bacon, chopped, browned and drained
Jalapeños, seeded and sliced
1
bunch fresh Cilantro, chopped
Instructions
---
Step 1
Preheat your oven to 425 degrees.
Step 2
Coat your largest sheet pan with cooking spray. Spread out half of the tortilla chips, then top with half of the sausage, bacon, queso, shredded cheese, red onions and jalapeños. Repeat with another layer of chips and toppings.
Step 3
Bake for 10-15 minutes, or until the cheese is melted and the toppings are warmed through.
Step 4
Meanwhile, cook the eggs sunny-side up to your desired level of doneness. Remove the eggs from the skillet and place gently on a plate.
Step 5
Once the nachos are done, gently place the eggs on top and sprinkle with cilantro then drizzle with salsa.
---