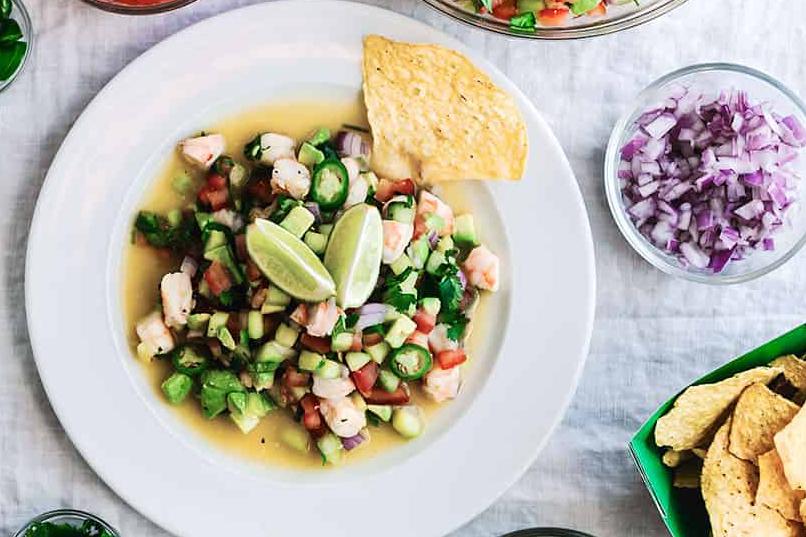 Shrimp Ceviche with Avocado
Looking for more ways to incorporate seafood into your diet? Try this easy shrimp ceviche recipe. It just takes a few minutes to make and is full of bold and zesty flavors. For days when you just want a light and fresh meal or appetizer without a lot of fuss, our shrimp ceviche recipe is perfect.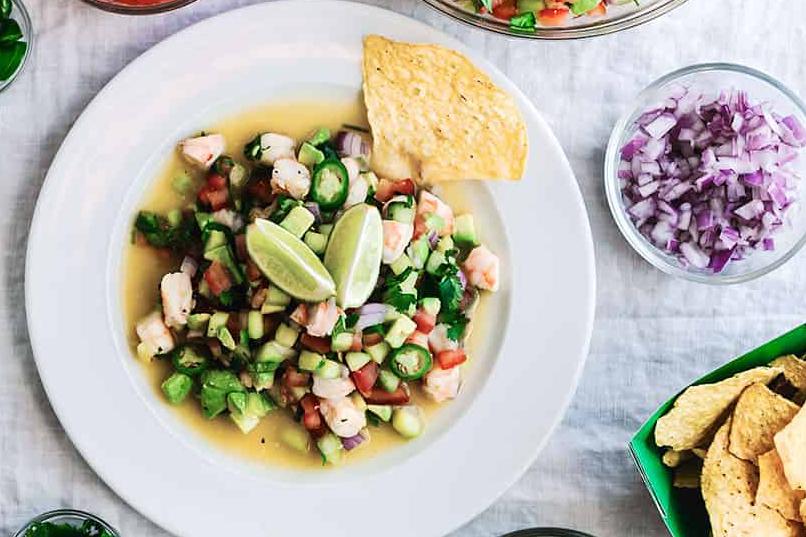 Featured Product
---
Ingredients
---
Mission Thin and Crispy Tortilla Chips
1
pound cooked shrimp, peeled and cut into 1/2 inch pieces
3
fresh medium size limes, juiced
3
fresh medium-size lemons, juiced
2
serrano chili peppers thinly sliced, seeded
¼
teaspoon salt, to taste
½
cup finely chopped red onion
½
cup fresh chopped cilantro leaves
1
cup diced cucumber, peeled and seeded
1
cup diced tomatoes, seeded
Instructions
---
Step 1
Soak the chopped red onion in cold salted water for about 5 minutes. Drain and rinse well.
Step 2
In a glass mixing bowl, place cooked shrimp, lemon juice, lime juice, orange juice, serrano chili peppers, salt and red onion. Let it sit in the fridge for about 1-2 hours. About 15-20 minutes before serving, toss in some chopped cilantro, avocado, cucumber and tomatoes.
Step 3
Serve and enjoy with Thin & Crispy Tortilla Chips.
---