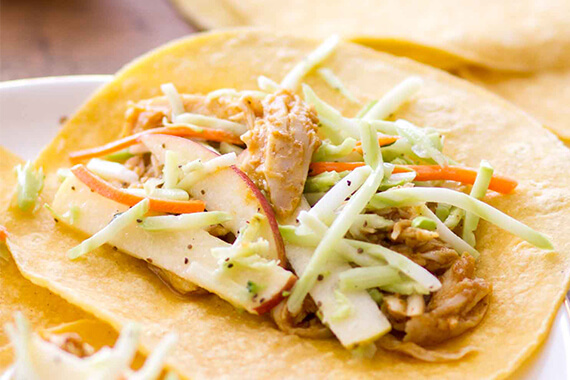 Slow Cooker Pumpkin Butter Chicken Tacos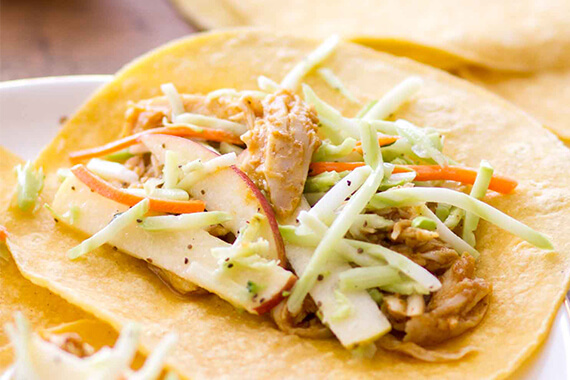 Featured Product
---
Ingredients
---
Extra Thin Yellow Corn Tortillas
1
10 oz bag of Coleslaw mix
1 ½
Tbsp Apple cider vinegar
Instructions
---
Step 1
Place chicken in the bottom of a slow cooker. Season with salt and pepper and drizzle with olive oil. Spoon pumpkin butter over the chicken. Cover and cook for 4-5 hours on low or 2-3 hours on high (my slow cooker cooks quickly; if yours is not as hot, it might take longer).
Step 2
Once the chicken is cooked, use two forks to shred the chicken.
Step 3
Toss apples, coleslaw mix, honey, apple cider vinegar, mayo, and celery seeds together. Salt and pepper to taste.
Step 4
Warm Yellow Corn Tortillas according to the directions on the back of the package. Fill each with pumpkin butter chicken and apple slaw.
Step 5
---