Featured Product
---
Ingredients
---
1
cup coarsely crushed Mission Strips Tortilla Chips
½
cup chopped green bell pepper
½
cup chopped red bell pepper
3
pickled jalapeno peppers, chopped
1
can (4.5 oz) chopped green chiles
2
cans (15 oz) cannellini beans, drained, rinsed
1 ½
cups shredded Monterey Jack cheese, divided
½
cup sour cream, divided
Instructions
---
Step 1
In large saucepan, heat olive oil over medium-high heat. Add onion, garlic and bell peppers; sauté 4 minutes or until vegetables are crisp-tender.
Step 2
Stir in jalapeño peppers, chiles, cumin and oregano; cook and stir an additional 2 minutes.
Step 3
Reduce heat to low, stir in beans and chicken broth. Cook 15 minutes, stirring frequently. Stir in 1 cup of the cheese and ¼ cup of the sour cream until melted.
Step 4
Serve chili with crushed chips, remaining ½ cup cheese, remaining ¼ cup sour cream and chopped cilantro.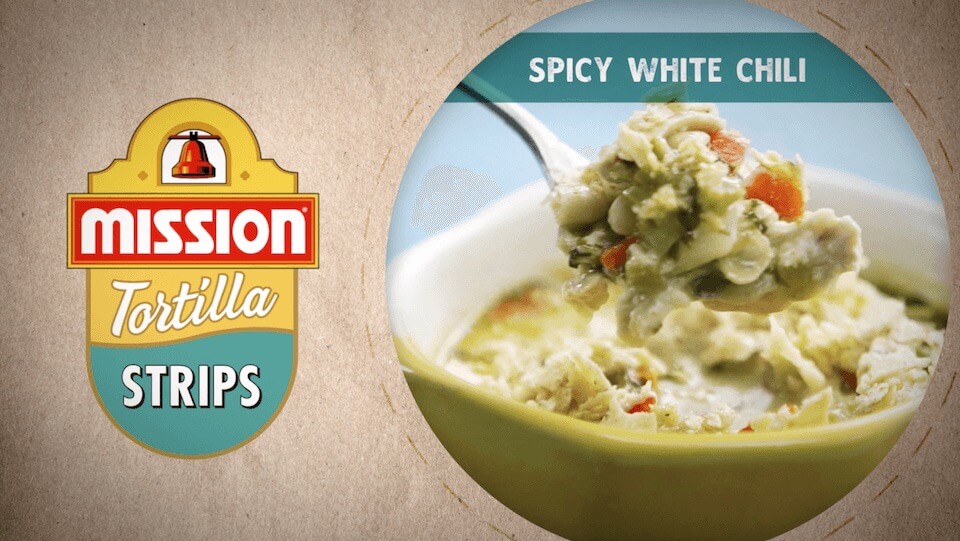 ---