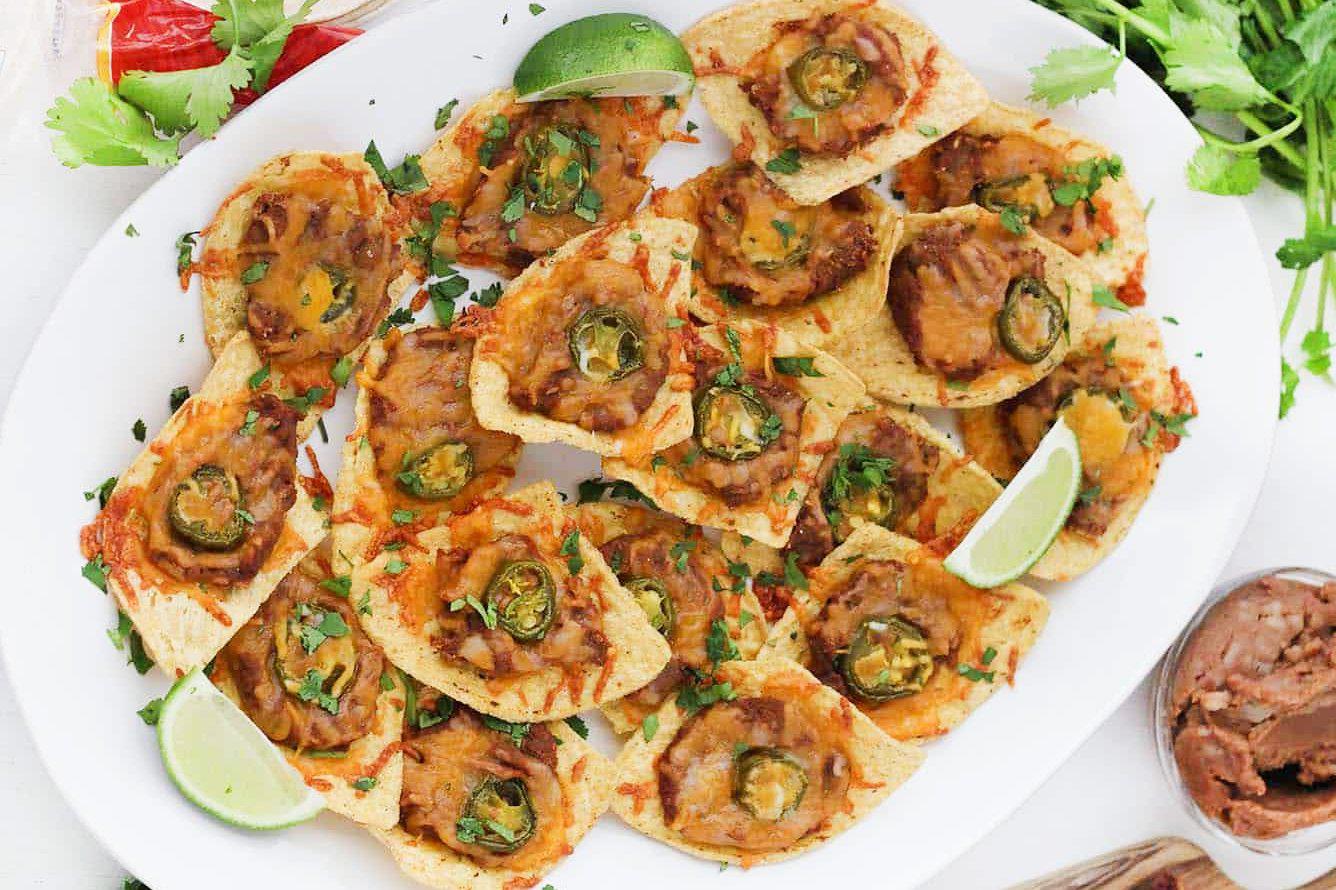 Super Nachos with Beans, Cheese and Jalapeños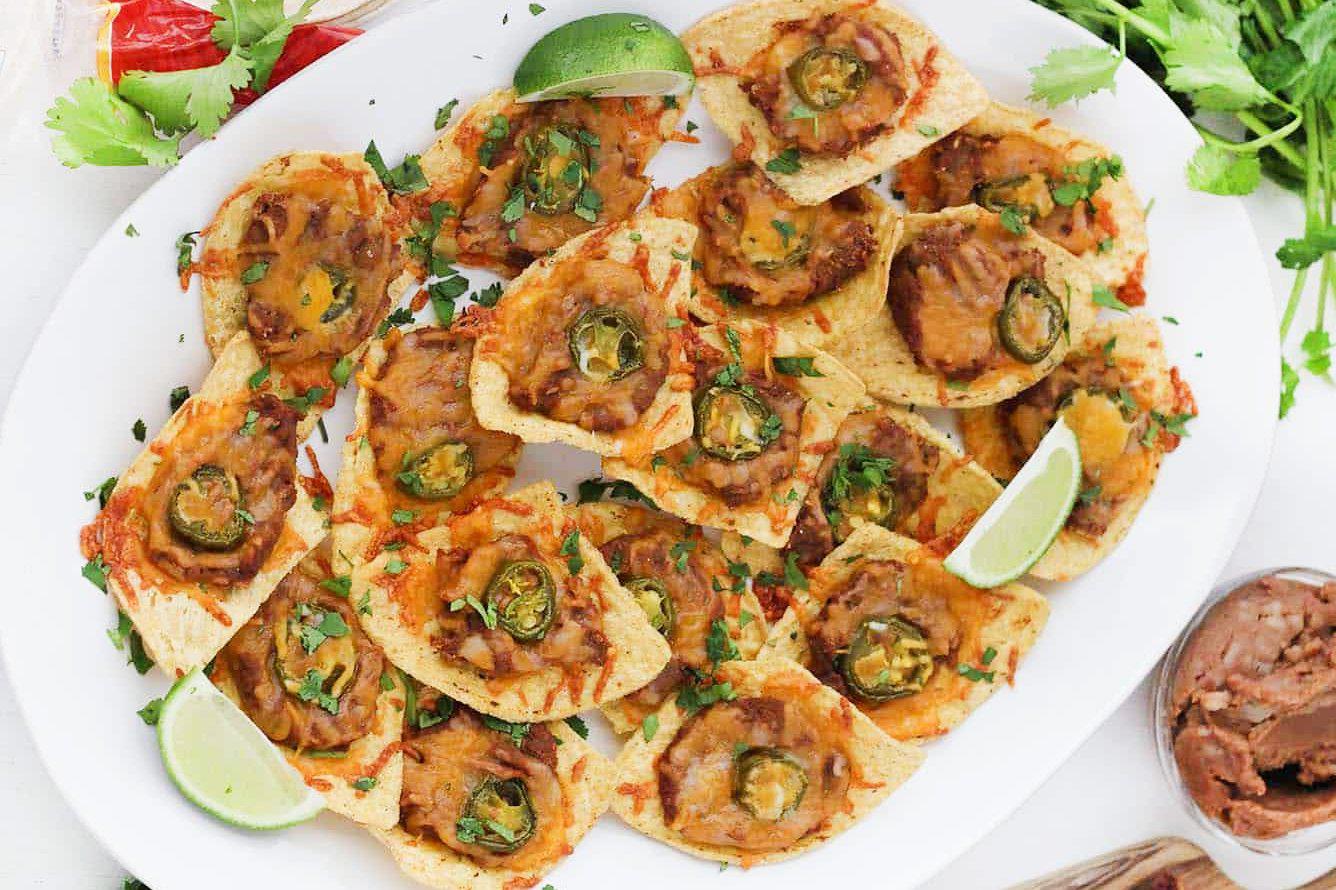 Featured Product
---
Ingredients
---
Mission Thin and Crispy Tortilla Chips
4
oz. shredded cheddar cheese
20
slices of pickled jalapeños
fresh lime wedges (optional)
Instructions
---
Step 1
Preheat oven to 375 degrees and line a rimmed baking sheet with parchment paper.
Step 2
Place about 20 tortilla chips on the prepared pan and space out so they aren't touching.
Step 3
Top each chip first with a spoonful of refried beans, then some shredded cheddar cheese, then one pickled jalapeño slice.
Step 4
Bake at 375 degrees for 15 minutes or until cheese is melted and starting to brown, and beans are heated through.
Step 5
Garnish with chopped fresh cilantro and a squeeze of fresh lime juice, if desired.
---