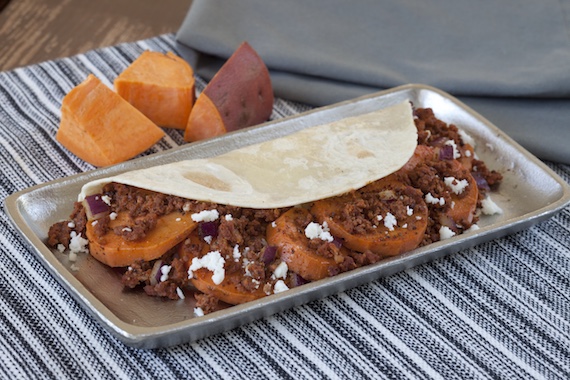 Featured Product
---
Ingredients
---
4
Mission Organics Flour Tortillas
1
cup sweet potato, peeled and sliced
2
Tbsp organic vegetable broth
6
oz Longaniza or chorizo
4
Tbsp red onion, chopped
2
tsp cotija cheese, crumbled
Instructions
---
Step 1
Fill a non-stick skillet with 1" water, and place over medium high heat. Place sliced sweet potato in hot water and cook until fork tender about 2 to 4 minutes. Set aside.
Step 2
To make red salsa: place tomatoes, onion, garlic, serrano, cilantro, stock and salt in blender. Blend until smooth. Heat up 2 teaspoon canola oil in non-stick sauce pan over medium high heat. Add salsa, cook for about 4 to 6 minutes or until tomato changes to a deeper red color.
Step 3
Heat longaniza (or chorizo) over medium high heat in medium non-stick skillet. Cook for about 2 to 4 minutes or until meat is cooked; stirring frequently. Set aside. In same skillet, add red onions and sauté until softened, about 1 minute; stirring constantly. Add sweet potatoes and cumin, and stir until sweet potatoes are cooked through.
Step 4
Warm tortillas for 10 to 15 seconds on each side on an ungreased pan
Step 5
Assemble tacos by spooning sweet potato mixture onto the tortilla and topping with salsa roja and cotija cheese.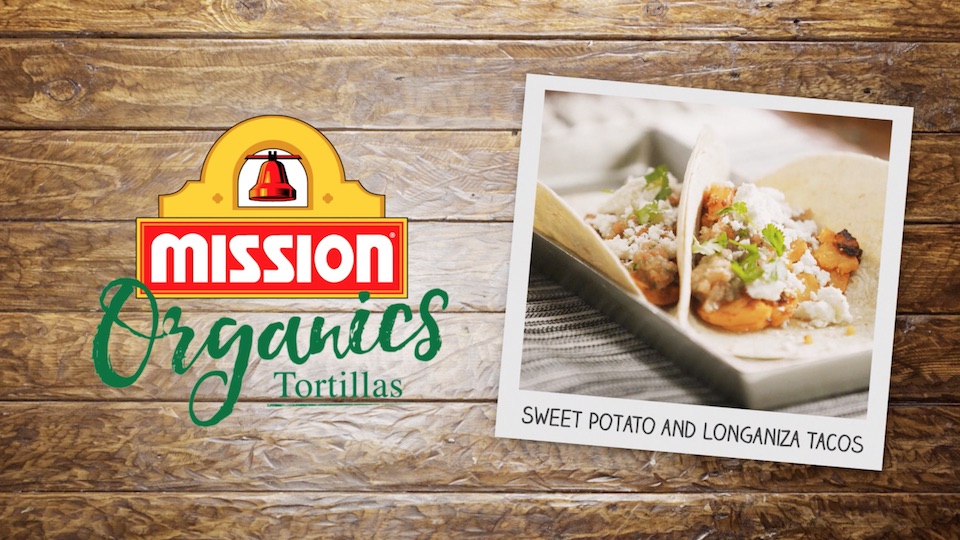 ---