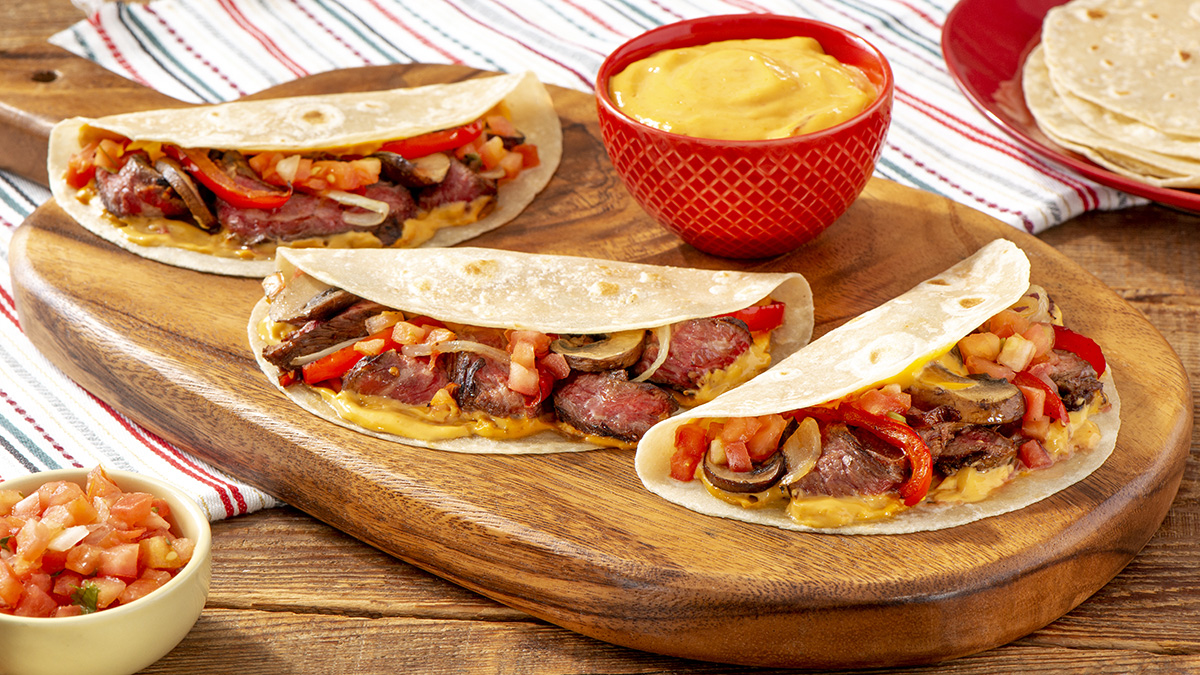 Tex-Mex Philly Cheese Steak Fajitas
These sizzling flank steak fajitas are perfect for a quick, easy and delicious dinner. Ooey-gooey queso cheese sauce, pico de gallo and sautéed mushrooms give this Mexican-inspired classic a Philly twist that's sure to satisfy a hungry crowd!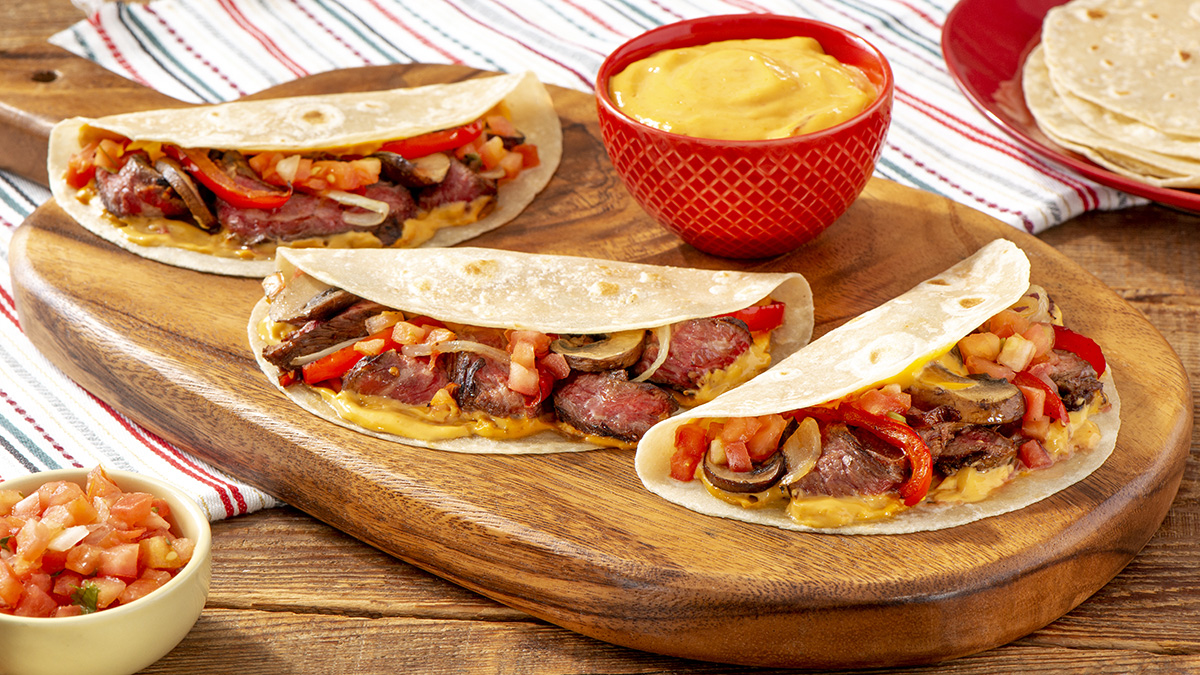 Featured Product
---
Ingredients
---
8
Mission® Uncooked Tortillas Fajita
1
tbsp Worcestershire sauce
1
tsp Mexican chili powder
1
red bell pepper, sliced
2
cups sliced brown mushrooms
8
Mission® Uncooked Tortillas Fajita
1/2
cup queso cheese sauce
Instructions
---
Step 1: Marinade steak
In large resealable plastic bag, add steak, oil, Worcestershire sauce, chili powder, oregano, salt and pepper. Seal, massage to coat and marinate in refrigerator for 30 minutes or up to overnight.
Step 2: Cook steak
In large skillet set over medium-high heat, add steak (discard marinade) and cook, turning once, for 4 to 6 minutes or until well-browned and instant-read thermometer registers 130°F to 135°F when inserted into thickest part of steak for medium-rare doneness. Transfer steak to cutting board, tent with foil and let rest for 10 minutes before slicing against the grain.
Step 3: Sauté pepper mixture
In another large skillet set over medium heat, add oil. Add onions, red pepper, mushrooms and garlic; cook, stirring occasionally, for 10 to 15 minutes or until tender and softened. Season with salt and black pepper.
Step 4: Prepare tortillas
Cook Mission® Uncooked Tortillas Fajita according to package directions.
Step 5: Assemble fajitas
Top tortillas with cheese sauce, steak, pepper mixture and pico de gallo.
Tip: These fajitas are also delicious with guacamole, tomatillo salsa and/or hot sauce.
---