Featured Product
---
Ingredients
---
24
Mission Street Tacos Corn Tortillas, warmed
½
cup Creamy unsweetened peanut butter
1
Piece fresh ginger, peeled and minced
2
Chicken breasts, boneless and skinless, cut into 1/2" cubed chunks (about 1lb)
2
cups Red cabbage, finely shredded
1
Red bell pepper, seeded and very thinly sliced
1
Large carrot, peeled and shredded
Instructions
---
Step 1
In a large skillet heat oil over medium-high. Add chicken and salt and cook. Stir until cooked through, about 5 minutes.
Step 2
In a medium saucepan over medium-low whisk together peanut butter, soy sauce, lime juice, ginger, garlic, red pepper flakes, and ½ of cup water. Keep warm, whisking occasionally.
Step 3
Serve chicken with 2 stacked tortillas per taco. Top with cabbage, pepper, carrot, cilantro, and green onion. Drizzle tacos with peanut sauce.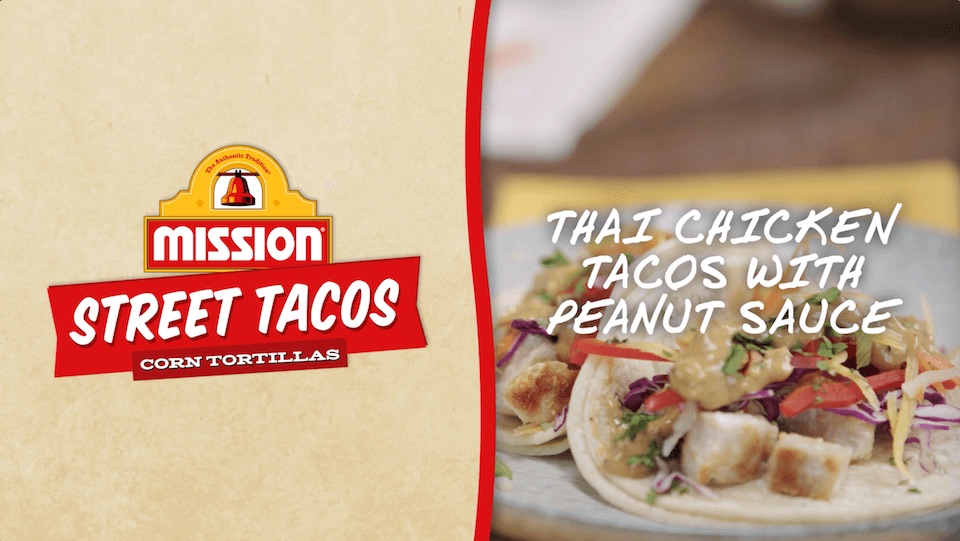 ---