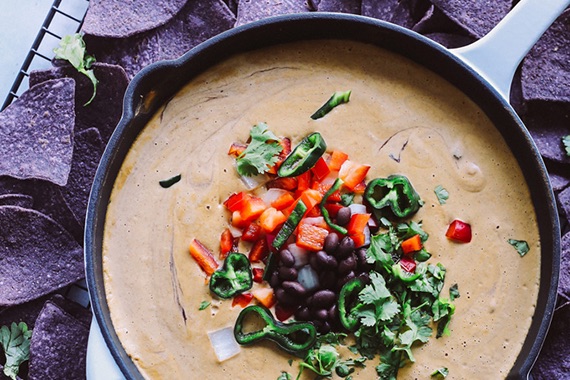 Vegan Poblano Black Bean Queso Dip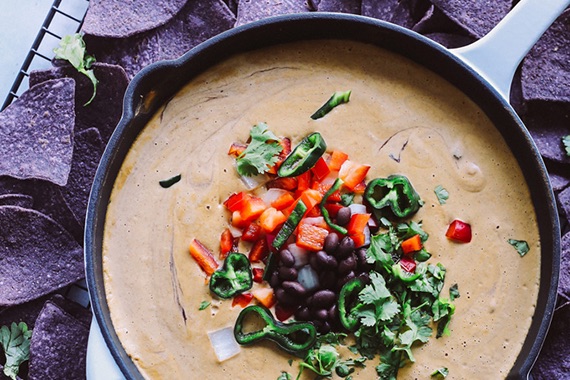 Featured Product
---
Ingredients
---
Mission Organics Blue Corn Tortilla Chips
¼
cup Coconut milk (full fat from a can)
Instructions
---
Step 1
Add all ingredients to a high speed blender except chips and black beans.
Step 2
Run until smooth and creamy then transfer to a large pot or skillet.
Step 3
Add in the black beans and cook until heated through on medium heat for about 5 minutes. Don't let it get to a boil.
Step 4
Garnish with extra poblano peppers, beans, red peppers, onions and cilantro.
Step 5
Dig in with chips and Enjoy!
---